Senior Network Security Engineer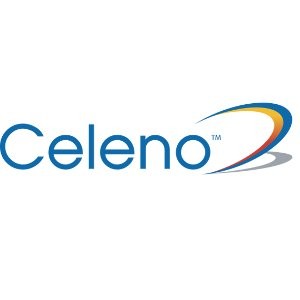 Celeno
Palm Bay, FL, USA
Posted on Friday, August 18, 2023
Job Type: Permanent - Full Time
Travel Required: Up to 25%
Remote Work Available: No
Renesas is one of the top global semiconductor companies in the world. We strive to develop a safer, healthier, greener, and smarter world, and our goal is to make every endpoint intelligent by offering product solutions in the automotive, industrial, infrastructure and IoT markets. Our robust product portfolio includes world-leading MCUs, SoCs, analog and power products, plus Winning Combination solutions that curate these complementary products. We are a key supplier to the world's leading manufacturers of the electronics you rely on every day; you may not see our products, but they are all around you.
Renesas employs roughly 21,000 people in more than 30 countries worldwide. As a global team, our employees actively embody the Renesas Culture, our guiding principles based on five key elements: Transparent, Agile, Global, Innovative, and Entrepreneurial. Renesas believes in, and has a commitment to, diversity and inclusion, with initiatives and a leadership team dedicated to its resources and values. At Renesas, we want to build a sustainable future where technology helps make our lives easier. Join us and build your future by being part of what's next in electronics and the world.
Job Purpose
REA is seeking a Senior Network Security Engineer for our Information Systems Division Network Operations team in Palm Bay, FL. We are looking for a long-term team player to join our team.
Responsibilities:
Leverage aggregated cyber threat intelligence, log, network flow, and anomaly data for analysis, research, and the identification of potential compromise within infrastructure or applications.

Identify IT security gaps and provide technical and procedural recommendations that will reduce exposure to cyber-risks.

Research and recommend new methods and applicable technologies to mitigate risk and protect information assets.

Research new threats, attacks, and vulnerabilities that may affect IT infrastructure, and ways to identify and protect against them.

Investigate potential cyber-attacks and intrusion attempts.

Create detailed security incident reports, including root cause analysis and actions to mitigate such risks in the future.

Support follow-on actions, such as coordinating with other organization teams to facilitate remediation of the alert/event/incident and close out the investigation.

Support compliance remediation efforts, impact analysis and documentation.

Maintain SOX ITGCs ensuring controls are designed and operating effectively.

Provide risk consultation to requests for contractors, evaluations, and questionnaires.

Promote security education awareness training to all employees.

Maintain information security policies, procedures, standards.

Provide support for day-to-day operational tasks associated with management of an enterprise network environment, including securing, and operating all facets of LAN, WAN, and WLAN services.

Manage projects to include solution design, development of plans, project schedules, and communication of status updates on project milestones.

Installing, configuring, and supporting network equipment including routers, switches, firewalls, and access points.

Investigate solutions to provide continual system improvements and optimization.

Troubleshoot, diagnose, analyze, and resolve hardware, software, and other network and performance issues.

Provide support to remote sites, working with site personnel to identify and resolve network related issues.

Provide on-site support for site changes when additional resources are required.

Occasional project-based travel and flexibility to work outside of local business hours.
Minimum Qualifications:
Must be a team player with desire to learn and grow.

Must display ability to work with a team harmoniously.

Ability to communicate with others in a team friendly environment.

3+ years' experience supporting information security analysis and multi-site IP-based network environment participating in design, implementation, maintaining and troubleshooting aspects of the network.

Strong knowledge of cybersecurity frameworks such as ISO 27001, NIST CSF, CIS, SOX ITGC.

Strong knowledge of:

Windows and Linux operating system

TCP/IP and related Internet and network protocol

Network architecture and associated devices (routers, switches, WAPs, etc.)

Next-generation Firewalls, UTM, IPS, IDS, DLP, HIPS, VPN, TLS/SSL, and RAS

PCAP analysis for troubleshooting and traffic identification

Working knowledge of SIEM and log management tools.

Able to work effectively with peers in a team environment, while also working in a self-directed manner on multiple tasks and projects.

Must be organized, process-minded, and deadline and detail-oriented.

Demonstrate sound troubleshooting methodologies and

strong analytical and problem-solving skills.

Must possess good written and verbal communication skills needed to present to all levels of the organization.

Ability to work with all levels of staff within and outside of IT and outside the organization.

Ability to think through problems and visualize solutions.
Preferred Qualifications:
Industry security certifications such as CISSP, CISM, GCIH, GCIA, GPEN.

Industry network certifications such as CCNA, CCNP, Security+.

Scripting language experience (i.e., python, expect, etc., for network automation and API integration). Ansible experience is a plus.

Understanding WAN architectures, including Ethernet, site-to-site VPN and packet switching technologies such as MPLS. Use troubleshooting skills to isolate WAN related problems and work with service providers on resolution.

Experience with wireless LAN hardware, configuration, security, and support aspects within an enterprise environment.

SD-WAN and SDN experience.
Education Requirements:
Bachelor's degree in Computer Engineering, Computer Science, IT Security, or equivalent experience required.
Renesas Electronics America is an equal opportunity and affirmative action employer, committed to celebrating diversity and fostering a work environment free of discrimination on the basis of sex, race, religion, national origin, gender, gender identity, gender expression, age, sexual orientation, military status, veteran status, or any other basis protected by federal, state or local law.