HVAC/Facilities Technician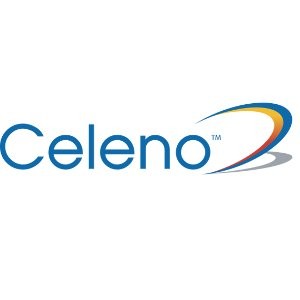 Celeno
Operations
Palm Bay, FL, USA
Posted on Tuesday, August 22, 2023
Job Type: Permanent - Full Time
Travel Required: 0%
Remote Work Available: No
Renesas is one of the top global semiconductor companies in the world. We strive to develop a safer, healthier, greener, and smarter world, and our goal is to make every endpoint intelligent by offering product solutions in the automotive, industrial, infrastructure and IoT markets. Our robust product portfolio includes world-leading MCUs, SoCs, analog and power products, plus Winning Combination solutions that curate these complementary products. We are a key supplier to the world's leading manufacturers of the electronics you rely on every day; you may not see our products, but they are all around you.
Renesas employs roughly 21,000 people in more than 30 countries worldwide. As a global team, our employees actively embody the Renesas Culture, our guiding principles based on five key elements: Transparent, Agile, Global, Innovative, and Entrepreneurial. Renesas believes in, and has a commitment to, diversity and inclusion, with initiatives and a leadership team dedicated to its resources and values. At Renesas, we want to build a sustainable future where technology helps make our lives easier. Join us and build your future by being part of what's next in electronics and the world.
Renesas Electronics is looking for a Facilities/Maintenance Technician to work 3rd shift, Wed, Thur, Fri and every other Sat, 7pm - 7am.
Typical tasks to be done as part of the job responsibilities:
Trouble shoot industrial type Plant mechanical Systems: Chillers, Air Handlers, Air Distribution, Controls, VFDs, Pumps, Exhaust Fans etc.
Operation: Perform walkdowns, record data, ensuring proper operation of the system(s) including DI water plant, Waste treatment Plant, Nitrogen Plant, Chiller Plants etc.
Maintenance: Perform preventative maintenance on HVAC, Water Systems, Compressed Air Systems, Vacuum Systems, Controls Systems, Life Safety Systems etc.
Parts: Research vendors for required parts and provide management with proposal/quote on required parts and/or material.
Equipment Installation: Install different types of mechanical systems including but not limited to pumps, fans, valves, controls, piping etc.
Special Project: Support engineering and management in construction type projects or modification type projects for different Plant systems.
A minimum 3 years of experience working in one or more of the following areas: industrial HVAC Systems: refrigeration, air handling, fluid pumps, chillers, air compressors, vacuum pumps. Training and/or certification in the following areas are desirable: refrigerant, laser alignment, vibration analysis. Ability to work from blueprints, drawings or rough sketches required. Excellent oral and written communication skills. Demonstrated problem solving ability.
Strength in one or more of the following facility disciplines is a plus.
Controls/Automation systems: pneumatic and DDC hardware and software (TAC, Andover, Schneider a plus)
Electrical systems: 460 volts and under
Process piping: layout, fabrication and installation (Orbital, MIG, TIG a plus)
Life Safety systems: fire alarm and gas detection
Water systems: high purity and waste treatment

Education/Experience:
Minimum 3 years' experience. High School graduate or equivalent but preference is AS or AA in electro-mechanical curriculum or skilled trades military training.
Renesas Electronics America is an equal opportunity and affirmative action employer, committed to celebrating diversity and fostering a work environment free of discrimination on the basis of sex, race, religion, national origin, gender, gender identity, gender expression, age, sexual orientation, military status, veteran status, or any other basis protected by federal, state or local law.