Administrative Assistant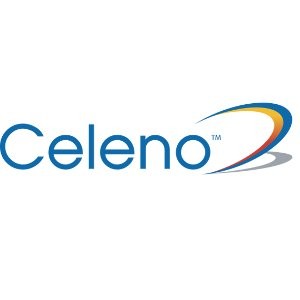 Celeno
Administration, Education
Farmington Hills, MI, USA
Posted on Thursday, August 24, 2023
Job Type: Permanent - Full Time
Travel Required: 0%
Remote Work Available: No
Renesas is one of the top global semiconductor companies in the world. We strive to develop a safer, healthier, greener, and smarter world, and our goal is to make every endpoint intelligent by offering product solutions in the automotive, industrial, infrastructure and IoT markets. Our robust product portfolio includes world-leading MCUs, SoCs, analog and power products, plus Winning Combination solutions that curate these complementary products. We are a key supplier to the world's leading manufacturers of the electronics you rely on every day; you may not see our products, but they are all around you.
Renesas employs roughly 21,000 people in more than 30 countries worldwide. As a global team, our employees actively embody the Renesas Culture, our guiding principles based on five key elements: Transparent, Agile, Global, Innovative, and Entrepreneurial. Renesas believes in, and has a commitment to, diversity and inclusion, with initiatives and a leadership team dedicated to its resources and values. At Renesas, we want to build a sustainable future where technology helps make our lives easier. Join us and build your future by being part of what's next in electronics and the world.
Primary responsibilities:
Handle incoming and outgoing mail and packages.

Pay bills. Assist in preparing expense reports.

Prepare purchase requisitions.

Manage and Maintain office and kitchen supplies, ensuring availability and restocking as needed.

Help maintain a clean and organized office environment.

Misc. Building Coordination (Visitors, tours, etc. emails from building, emergencies/fire alarm/outages): Coordinate with vendors or suppliers on any office facilities repair and maintenance. Report any facilities/maintenance issues as necessary.

Assist in organizing company events, meetings and conferences (Lunch and Learns, outside meeting room mgmt., Summer/Holiday event)

Coordinate Special Events such as Tech Days, Workshops, Exec visits, etc.

Order catering as needed for lunches and occasional dinners.

Coordinate and manage domestic and international travel arrangements such as booking flights, making hotel reservations, and arranging car service for Sales team as well as for overseas visitors.

Internal visitor management (badge access): Greet visitors, answer phone calls and direct inquiries to the appropriate team members.

Assist HR in onboarding tasks, such as issuing name tags, badges, and ordering business cards.
Calendar management, including heavy scheduling of meetings and activities for the VP.

Perform administrative tasks such as filing documents, maintaining a database of contacts, and report coordination.

Perform other administrative tasks as assigned.
Skills & Knowledge Required:
Excellent verbal and written communication skills.

Excellent interpersonal and customer service skills.

Proficient in Microsoft Office Suite

Excellent Organizational Skills
Experience: 2-3 years of experience in an administrative role.
Renesas Electronics America is an equal opportunity and affirmative action employer, committed to celebrating diversity and fostering a work environment free of discrimination on the basis of sex, race, religion, national origin, gender, gender identity, gender expression, age, sexual orientation, military status, veteran status, or any other basis protected by federal, state or local law.