Scrum Master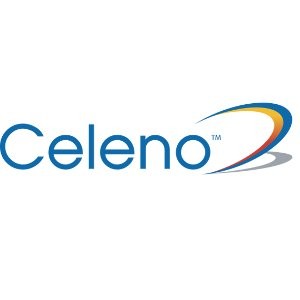 Celeno
Product
Athens, Greece
Posted on Thursday, August 24, 2023
Given the organic growth of our enterprise, we do have the need to establish a central pool of tools, with a standardized way of using them in development, in order to assure development excellence, a high standard of quality and reuse across our SW assets, compliance to the standard operating procedures applied in development.
Work closely with SW development team, help them with the maintenance of the backlog, host the planning meetings, identify the community of users for each service and keep the communities informed about achievements and future plans regularly, in order to assure that the communication is established, and that the users are informed.
Principal Accountabilities:
Support the SW Methodology Team with the organization of the Planning Ceremonies (Backlog grooming, Planning, Review & Retro, as well as daily stand-up)

Maintain the backlog, and ensure that JIRA is always updated by the team in order to reflect the reality of the ongoing operations.

Identify the key users for our products from the users community and keep them informed regularly about the achievements and future plans of the team.

Create and maintain users distributions list for our products and services.

Support the team to remove road-blockers, and be a facilitator for the day-to-day operations in execution, and support the team to respect the timeline.

Report to management when deadlines can't be met, or when there are operational issues encountered in the team.
Knowledge, Skills and Experience:
Minimum 5 years of professional experience in tech. industry, IT, Communications.

Proven experience as a Scrum Master or facilitator of a SW team.

General knowledge of a planning and task management tool

Good skills in MS Office and any project management / task tracking tool (e.g. JIRA, TFS, Polarion or others)

Bachelor's degree in Computer Science, Engineering or related equivalent

Experience with agile frameworks - like Scrum or Kanban.

Excellent written and verbal communication skills in English
Renesas Electronics Corporation (TSE: 6723) empowers a safer, smarter and more sustainable future where technology helps make our lives easier. A leading global provider of microcontrollers, Renesas combines our expertise in embedded processing, analog, power and connectivity to deliver complete semiconductor solutions. These Winning Combinations accelerate time to market for automotive, industrial, infrastructure and IoT applications, enabling billions of connected, intelligent devices that enhance the way people work and live. Learn more at renesas.com. Follow us on LinkedIn, Facebook, Twitter, YouTube, and Instagram.
Renesas' mission, To Make Our Lives Easier, is underpinned by our company culture, TAGIE. TAGIE stands for Transparent, Agile, Global, Innovative and Entrepreneurial. Our goal is to embed this unique culture in everything we do to succeed as a company and create trust with our diverse colleagues, customers and stakeholders.
We are committed to creating a diverse culture where everyone is included and feels a sense of belonging. For more information, please read our Diversity & Inclusion Statement.