Staff MEMS Development Engineer (f/m/d)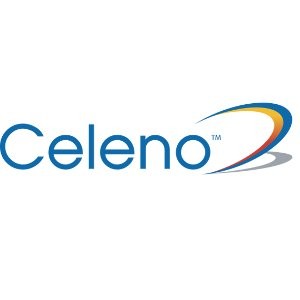 Celeno
Munich, Germany
Posted on Friday, August 25, 2023
Renesas is one of the top global semiconductor companies in the world. We strive to develop a safer, healthier, greener, and smarter world, and our goal is to make every endpoint intelligent by offering product solutions in the automotive, industrial, infrastructure and IoT markets. Our robust product portfolio includes world-leading MCUs, SoCs, analog and power products, plus Winning Combination solutions that curate these complementary products. We are a key supplier to the world's leading manufacturers of the electronics you rely on every day; you may not see our products, but they are all around you.
Renesas employs roughly 21,000 people in more than 30 countries worldwide. As a global team, our employees actively embody the Renesas Culture, our guiding principles based on five key elements: Transparent, Agile, Global, Innovative, and Entrepreneurial. Renesas believes in, and has a commitment to, diversity and inclusion, with initiatives and a leadership team dedicated to its resources and values. At Renesas, we want to build a sustainable future where technology helps make our lives easier. Join us and build your future by being part of what's next in electronics and the world.
We are looking for an experienced Staff MEMS Development Engineer to work onsite in Munich, Germany.
Be part of our dynamic & innovative team on the exiting journey to become leader on the fast-growing Multi Sensor Module Market.
You will be designing MEMS element within our engineering "winning team", working with cutting edge Technology in a start-up spirit.
Main Responsibilities:
You will design, simulate, and refine MEMS devices using tools like COMSOL and ANSYS.

Develop and enhance MEMS fabrication processes for integration.

Execute experiments for performance validation and analyze resulting data to propose design adjustments.

Devise validation test plans, collaborate with cross-functional teams for testing, and interpret results for potential solutions.

Create comprehensive design specifications, test procedures, and reports.
Experience and skills required:

Degree in Engineering, Physics or related field.

3 to 5 years of experience in MEMS design, fabrication, and simulation software (e.g. COMSOL, ANSYS).

Strong grasp of MEMS principles, materials, and cleanroom protocols.

Proficiency in Python/MATLAB for effective data analysis.

Familiarity with electronic circuits for device integration.

English speaking (verbal and written communication) and German or other language beneficial.
Please apply and we will be in touch if you have the relevant skills and experience.
Renesas Electronics Corporation (TSE: 6723) empowers a safer, smarter and more sustainable future where technology helps make our lives easier. A leading global provider of microcontrollers, Renesas combines our expertise in embedded processing, analog, power and connectivity to deliver complete semiconductor solutions. These Winning Combinations accelerate time to market for automotive, industrial, infrastructure and IoT applications, enabling billions of connected, intelligent devices that enhance the way people work and live. Learn more at renesas.com. Follow us on LinkedIn, Facebook, Twitter, YouTube, and Instagram.
Renesas' mission, To Make Our Lives Easier, is underpinned by our company culture, TAGIE. TAGIE stands for Transparent, Agile, Global, Innovative and Entrepreneurial. Our goal is to embed this unique culture in everything we do to succeed as a company and create trust with our diverse colleagues, customers and stakeholders.
We are committed to creating a diverse culture where everyone is included and feels a sense of belonging. For more information, please read our Diversity & Inclusion Statement.