Staff Application Engineer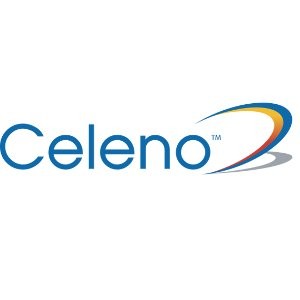 Celeno
San Jose, CA, USA
Posted on Friday, August 25, 2023
Renesas is one of the top global semiconductor companies in the world. We strive to develop a safer, healthier, greener, and smarter world, and our goal is to make every endpoint intelligent by offering product solutions in the automotive, industrial, infrastructure and IoT markets. Our robust product portfolio includes world-leading MCUs, SoCs, analog and power products, plus Winning Combination solutions that curate these complementary products. We are a key supplier to the world's leading manufacturers of the electronics you rely on every day; you may not see our products, but they are all around you.
Renesas employs roughly 21,000 people in more than 30 countries worldwide. As a global team, our employees actively embody the Renesas Culture, our guiding principles based on five key elements: Transparent, Agile, Global, Innovative, and Entrepreneurial. Renesas believes in, and has a commitment to, diversity and inclusion, with initiatives and a leadership team dedicated to its resources and values. At Renesas, we want to build a sustainable future where technology helps make our lives easier. Join us and build your future by being part of what's next in electronics and the world.
Description
Seeking Staff Application Engineer to support Renesas memory interface products with focus on Power Management IC (PMIC), I2C/I3C Hub, Temperature Sensor, and Non-Volatile (Serial Presence Detect) memory devices. The engineer in this role interfaces with Sales, Marketing, Product, and Design Engineering teams with a focus on customer application support.
Duties/Responsibilities
Support product development life cycle from conception to production release. This involves interfacing with multiple functional teams including Design Engineering, Test Engineering, Quality Assurance, and other engineering groups.

Resolve customer applications issues.

Address product quality issues, drive improvement.

On-site trouble shooting to meet customer's development schedule.

Perform schematic / layout reviews for new customer design wins.

Design and debug hardware and software for lab validation and qualification purposes.

Perform bench testing to measure various device parameters in the lab for design verification, characterization, and correlation.

Analyze measurement results and correlate the measurements between ATE and bench.

Write applications notes, design articles, and demo board manuals.
Preferred Skills/Knowledge
5+ years of direct experience in post-Silicon validation, debug, and applications.

Strong knowledge in power management IC in board level DC-DC applications, such as Buck converter, Boost converter, Flyback converter, etc.

Strong knowledge in I2C, I3C and SMBUS (protocol, timing, SI, testing, and application).

Prefer candidates with experience on high speed I/O, PCIe gen3~5 and DDR4/5 (timing, SI, testing, and application).

Familiarity with computer system architecture, especially for Intel x86 server system is a plus.

Customer support experience required.

Deep knowledge in Silicon electrical characterization, particularly in power system measurement, analysis, and debug.

Skilled in the use of lab equipment such as oscilloscopes, pattern generators, power supply, Logic Analyzers.

Looking for self-motivated candidates with strong problem-solving skills and strategic thinking and execution.

Strong communications skills and open to travel as necessary.
Education
Master's Degree in Electrical Engineering or related, with 5+ years of relevant experience.

Bachelor's Degree in Electrical Engineering or related, with 7+ years of relevant experience.
Renesas Electronics America is an equal opportunity and affirmative action employer, committed to celebrating diversity and fostering a work environment free of discrimination on the basis of sex, race, religion, national origin, gender, gender identity, gender expression, age, sexual orientation, military status, veteran status, or any other basis protected by federal, state or local law