Principal Design-for-Test Engineer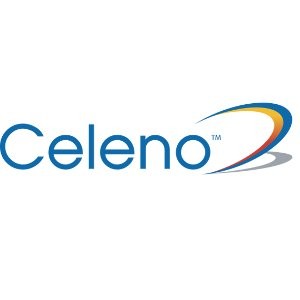 Celeno
Design, Quality Assurance
Hertogenbosch, Netherlands
Posted on Tuesday, August 29, 2023
Job Purpose:
Facilitate the process of turning a design into a product whilst achieving lowest possible test cost for the required quality level.

Develop digital test concepts and test patterns, incl. the design of DfT blocks
Principal Accountabilities:
Define DfT architecture, hold DfT workshop with design and test team, agree on test approaches to ensure quality and test cost

Provide a DfT specification describing the test architecture and the design requirements

DfT insertion and generation of test patterns (ATPG)

Verification of test modes and test patterns prior tapeout

Validation and debug of test modes and test patterns in the lab or on ATE

Diagnose fail devices, support PFA.

Lead methodology development, including design digital DfT blocks and tool evaluation

Develop and maintain internal reference and training material.

Publish internally and externally (conferences, papers, patents)
Knowledge, Skills and Experience:
A proven track record in the fields below

Digital DfT of large designs. Scan and MBIST DfT insertion and ATPG

Experience with leading DfT/ATPG tools (Synopsys, Mentor)

Experience and a good understanding in these fields is desirable

ATE and test engineering of mixed-signal ICs

Non-volatile memory (Flash, MRAM, ReRAM)

Mixed-signal design (power management, audio, RF)

Ability to cross over knowledge and experience domains in order to cover the three fields above.

Exposure to production test related engineering challenges (yield improvement)

Command of verbal and written English, ability to use it in a convincing manner for communicating technical concepts

Ability to assert self while maintaining a cooperative environment within the design team.
Qualifications:
Engineering degree in microelectronics
Key Relationships:
Design team, in particular TPL (Technical Project Leader) and digital lead

Test Engineer
Organisation Chart:
Reporting to: Director Design-for-Test
Renesas Electronics Corporation (TSE: 6723) empowers a safer, smarter and more sustainable future where technology helps make our lives easier. A leading global provider of microcontrollers, Renesas combines our expertise in embedded processing, analog, power and connectivity to deliver complete semiconductor solutions. These Winning Combinations accelerate time to market for automotive, industrial, infrastructure and IoT applications, enabling billions of connected, intelligent devices that enhance the way people work and live. Learn more at renesas.com. Follow us on LinkedIn, Facebook, Twitter, YouTube, and Instagram.
Renesas' mission, To Make Our Lives Easier, is underpinned by our company culture, TAGIE. TAGIE stands for Transparent, Agile, Global, Innovative and Entrepreneurial. Our goal is to embed this unique culture in everything we do to succeed as a company and create trust with our diverse colleagues, customers and stakeholders.
We are committed to creating a diverse culture where everyone is included and feels a sense of belonging. For more information, please read our Diversity & Inclusion Statement.