Product Marketing Manager- Automotive Analog and Power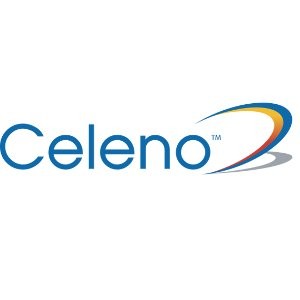 Celeno
Marketing & Communications, Product
Milpitas, CA, USA
Posted on Friday, September 1, 2023
Job Type: Permanent - Full Time
Travel Required: Up to 25%
Remote Work Available: Yes
Renesas is one of the top global semiconductor companies in the world. We strive to develop a safer, healthier, greener, and smarter world, and our goal is to make every endpoint intelligent by offering product solutions in the automotive, industrial, infrastructure and IoT markets. Our robust product portfolio includes world-leading MCUs, SoCs, analog and power products, plus Winning Combination solutions that curate these complementary products. We are a key supplier to the world's leading manufacturers of the electronics you rely on every day; you may not see our products, but they are all around you.
Renesas employs roughly 21,000 people in more than 30 countries worldwide. As a global team, our employees actively embody the Renesas Culture, our guiding principles based on five key elements: Transparent, Agile, Global, Innovative, and Entrepreneurial. Renesas believes in, and has a commitment to, diversity and inclusion, with initiatives and a leadership team dedicated to its resources and values. At Renesas, we want to build a sustainable future where technology helps make our lives easier. Join us and build your future by being part of what's next in electronics and the world.
Product Marketing Manager- Automotive Analog and Power Market
The Automotive Analog and Power (A&P) Team is seeking a seasoned Business Development/ Product Marketing Manager to grow our current and next generation Analog and Power products with a focus on our UWB (Ultra-Wide Band), Digital Key and Radar product lines.
Principle Accountabilities
The person in this role will have a key role in accelerating the growth of the business of our fast growing line of A&P products for automotive applications. Success requires a clear understanding of Analog and Mixed Signal Products with a focus on UWB, Digital Key and Radar. They will focus on expanding product developments in future automotive arenas such as (but not limited to) the EV and ADAS automotive sectors.
Responsibilities include working closely with key customers - and prioritizing customer support activities to secure design wins, working with product line leaders on introducing new products to the market and making sure that they are promoted effectively, understanding the ecosystem and key needs for our products, and working with customers to define new products and the overall roadmap.
The successful candidate must have technical knowledge of UWB and or Radar technologies.. They should have strong self-motivation and sense of initiative, excellent interpersonal skills, and be able to work well across various functional organizations such as Applications Engineering, Design Engineering, Product Engineering, and Sales. Technical depth is important to be a key contributor in defining new products, and to communicate effectively with engineers both internally and externally.
Responsibilities
Develop cohesive market strategy comprehending product market alignment, resource utilization and market trends to maximize return on the portfolio.

Drive design wins to meet revenue commitments.

Work with Sales, Individual Business Unit Product Marketing Engineers, and Applications engineers to generate winning technical proposals by comprehending the true needs of customers and segments.

Work closely with the other A&P Marketing, Applications, and field sales/FAE teams to successfully define innovative products and work with a cross-functional team to coordinate product promotion and demand creation within specific Regions.

Stay abreast of market conditions; develop recommendations and competitive data analysis to assist with product positioning and promotion.

Provide ongoing training/enablement materials to the field.

Make significant contribution into Renesas's A&P applications strategy, through representation at group management meetings, customer reviews and cross-site initiatives.

Interact with other group managers to ensure wider A&P team cohesion to rectify issues that arise.

Coordinate or initiate software tools development if required for automotive winning combo's
Qualifications, Knowledge, Skills, and Experience:
6+ years industry experience managing and driving business development initiatives along with strategic marketing efforts for Mixed Signal, ASICs, Analog or power management products

A Bachelors degree in Electrical Engineering or Computer Engineering

Knowledge of Automotive technologies, trends and systems

Travel (~25%) required Regionally and worldwide to engage with the sales force and with customers to promote product, Winning Combo's and determine future product needs.

Experience in growing global revenue

Has a hands-on mentality to drive different topics pro-actively

Strong analytical skills and have a winning mentality

In depth knowledge of organisational objectives, including business trends and market awareness.

Strives for continual improvement in all aspects or work including policies and methodology.

Strong leadsership skills with an ability to foster a commercial, collabroative and learning environment.

Cross cultural awareness and sensitivity.

Results-oriented and able to deliver on-time under tight schedule pressure.

Ability to work both independently and part of a team.

Flexible to undertake occasional international travel at short notice.

Excellent command of verbal and written English .

Ability to propose innovative solutions.

Excellent interpersonal communication skills
Renesas Electronics America is an equal opportunity and affirmative action employer, committed to celebrating diversity and fostering a work environment free of discrimination on the basis of sex, race, religion, national origin, gender, gender identity, gender expression, age, sexual orientation, military status, veteran status, or any other basis protected by federal, state or local law.