Staff IT Analyst/Forecast System Development & System Operation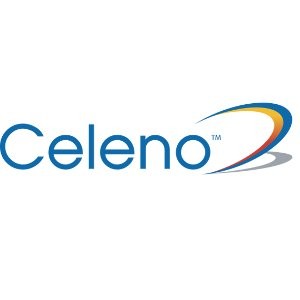 Celeno
IT
Tokyo, Japan
Posted on Friday, September 1, 2023
Job Type: Permanent - Full Time
Travel Required: Up to 25%
Remote Work Available: Yes
Renesas is one of the top global semiconductor companies in the world. We strive to develop a safer, healthier, greener, and smarter world, and our goal is to make every endpoint intelligent by offering product solutions in the automotive, industrial, infrastructure and IoT markets. Our robust product portolio includes world-leading MCUs, SoCs, analog and power products, plus Winning Combination solutions that curate these complementary products. We are a key supplier to the world's leading manufacturers of the electronics you rely on every day; you may not see our products, but they are all around you.
Renesas employs roughly 21,000 people in more than 30 countries worldwide. As a global team, our employees actively embody the Renesas Culture, our guiding principles based on five key elements: Transparent, Agile, Global, Innovative, and Entrepreneurial. Renesas believes in, and has a commitment to, diversity and inclusion, with initiatives and a leadership team dedicated to its resources and values. At Renesas, we want to build a sustainable future where technology helps make our lives easier. Join us and build your future by being part of what's next in electronics and the world.
[Main Background]
Renesas has repeatedly conducted M&As with various companies, and we are working on a big project to integrate the systems with similar functions used by each excompany prior to the M&As into a single common system. We need to be able to smoothly deploy future M&As.

[Background of Recruitment]
We need to integrate the forecast management system into one system. This new forecast management system is a web system that we are developing on our own. We are in need of a person who can support a series of tasks such as system requirement definition, development, testing, user testing, etc., as well as system maintenance and operation.
[Job Responsibilities]
-Project management (requirement definition, development, testing, user testing, etc.) of the forecast management system, which is our area of responsibility in the overall system integration project.
- In particular, since the forecast management of Japanese distributors will change significantly, we have to serve as a window person with Renesas sales company members and coordinate various requests, developments, etc.
- Requirement definition :
Coordinate with business members of the Renesas Group who are managing forecst (mainly US members, so business English conversation skills are required) and summarize the system requirements.
- Development, testing :
Communicate the system requirement definition to the development vendor, and conduct system review and user acceptance testing after development is completed. This includes technical work with the development vendor (SQL, Java, Wijimo, etc.). (SQL, Java and Wijimo, etc.)
- System maintenance & Operations :
Requiement for improvement from business users in forecast system operation, improvement activities for stable system operation, etc.
- The Forecast Management System requires close system integration with the SCM Planning System, so we have to develop and operate in collaboration with each other.
[Required Skills and Work Experience]
MUST
・Experience in a series of operations such as demand management to production planning for about a few or more years.
・Experience with SQL DB operations and web system development languages (Java, etc.)
・Intermediate level of Business English
WANT
・Advanced levell of Business English