NPI Technician / NPI Techniker (f/m/d)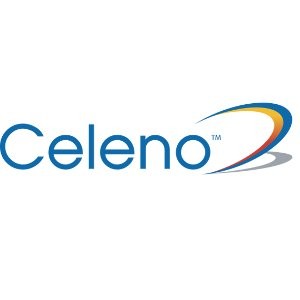 Celeno
Dresden, Germany
Posted on Friday, September 1, 2023
Aufgaben:
Unterstützung der täglichen Aktivitäten im Bereich NPI Test Engineering im Testbereich

Einrichtung der Tester und Messgeräte (Handler & Prober)

Unterstützung von Remote-Sitzungen zur Testentwicklung

Fehlersuche und Lötarbeiten an PCB Testhardware

Unterstützung bei der CES-Verarbeitung (OMV)

Durchführung von GRR, Cpk-Messungen + Analyse von Rohdaten, Analyse der Testdauer

Unterstützung bei der Erstabnahme von Geräten/Werkzeugen (z. B. CK, Probe Cards)

Prozessfenster-Auswertung (DoE)

Unterstützung des PCRB-Prozesses (Qualifizierung für die Produktion, Dokumentation)
Ihr Profil:
Abgeschlossene Ausbildung im Bereich Elektrotechnik, Mechatronik, Industriemechanik -mit mindestens 3 Jahren Erfahrung in der Testwartung oder im Fertigungsbetrieb

Hohes Qualitäts- und Verantwortungsbewusstsein

Selbstständige, engagierte und zielorientierte Arbeitsweise sowie Motivation

Gute Kommunikationsfähigkeiten und Teamfähigkeit

Lernbereitschaft und Interesse daran sich weiterzuentwickeln

Bereitschaft zur Arbeit in einem Reinraum

Sehr gute Deutschkenntnisse

.

Englischkenntnisse sind von Vorteil
English Version:
Job Summary
Support day to day of NPI Test Engineering Activities in the test floor environment

Setup test equipment (handler and prober)

Support remote sessions of test development

Test PCB HW troubleshooting and soldering

Customer Engineering Samples processing support

Perform GRR, Cpk measurements + raw test data analysis, test time analysis

Support initial equipment/tooling acceptance (e.g. CK, probe cards)

Process window evaluation (DoE)

Support PCRB process (engineering-qualification to production, documentation)
Your Profile:
Certified in the field of electronics, mechatronics, or computer sciences with minimum 3 years' experience in Test Maintenance or Manufacturing Operations

High sense of quality and responsibility

Self driven and motivated

Good communication skills and ability to work in a team

Willing to learn and improve oneself

Able to work in a cleanroom test production environment

Very good knowledge of German. English skills are a plus.
Renesas Electronics Corporation (TSE: 6723) empowers a safer, smarter and more sustainable future where technology helps make our lives easier. A leading global provider of microcontrollers, Renesas combines our expertise in embedded processing, analog, power and connectivity to deliver complete semiconductor solutions. These Winning Combinations accelerate time to market for automotive, industrial, infrastructure and IoT applications, enabling billions of connected, intelligent devices that enhance the way people work and live. Learn more at renesas.com. Follow us on LinkedIn, Facebook, Twitter, YouTube, and Instagram.
Renesas' mission, To Make Our Lives Easier, is underpinned by our company culture, TAGIE. TAGIE stands for Transparent, Agile, Global, Innovative and Entrepreneurial. Our goal is to embed this unique culture in everything we do to succeed as a company and create trust with our diverse colleagues, customers and stakeholders.
We are committed to creating a diverse culture where everyone is included and feels a sense of belonging. For more information, please read our Diversity & Inclusion Statement.