Senior Analog Engineer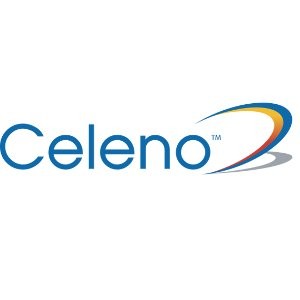 Celeno
Varna, Bulgaria
Posted on Monday, September 4, 2023
Renesas is one of the top global semiconductor companies in the world. We strive to develop a safer, healthier, greener, and smarter world, and our goal is to make every endpoint intelligent by offering product solutions in the automotive, industrial, infrastructure and IoT markets. Our robust product portfolio includes world-leading MCUs, SoCs, analog and power products, plus Winning Combination solutions that curate these complementary products. We are a key supplier to the world's leading manufacturers of the electronics you rely on every day; you may not see our products, but they are all around you.
Renesas employs roughly 21,000 people in more than 30 countries worldwide. As a global team, our employees actively embody the Renesas Culture, our guiding principles based on five key elements: Transparent, Agile, Global, Innovative, and Entrepreneurial. Renesas believes in, and has a commitment to, diversity and inclusion, with initiatives and a leadership team dedicated to its resources and values. At Renesas, we want to build a sustainable future where technology helps make our livaes easier. Join us and build your future by being part of what's next in electronics and the world.
Renesas is looking for an experienced Senior Analog Engineer in Bulgaria or Europe. This is a flexible role, where you will be reporting into the Senior Manager in the HPC Analog Sensor division in a team of around 10 other colleagues.
You will be responsible for the design of various analog blocks that are part of mixed-signal integrated circuits (ICs) for the automotive and consumer markets. This includes designing circuits that are optimized for the specific application and developing the overall system architecture to support the product functions.
As a member of multi-disciplinary international project teams, your duties will include:
Main responsibilities:
Define the most optimal block level concept and architecture that meet system requirements.

Design of Analog parts of mixed signal IC devices for automotive and industrial applications.

Modelling of circuits' behaviour and verifying block performance

Development using cutting-edge semiconductor technologies and industry best practices to meet the high safety and reliability requirements of products for the automotive market.

Leading a project team of mixed signal IC design engineers.

Taking part in the project pre-study, determining the key requirements for the IC product, fitting best to the application needs.

Taking active part in the analysis and negotiations of customer requirements.

Use state of the art EDA tools for modelling, analysis, simulation.

Working closely with test and product engineering departments to produce high quality solutions.

Support the characterization process of prototypes and debug the identified deviations, proposing solutions and design improvements.

Follow-up the design project until the stage of final qualification.

Open to domestic and/or international travel for technical consultation/presentation.
Experience and skills needed:
An engineering master's degree in an electronic or microelectronic field or another relevant field

Experience of working in an Analog Design position in the Automotive space (3-5 years).

In-depth knowledge of the specifics and parasitic effects associated with BCD and CMOS semiconductor processes.

Solid experience in design of various Analog functional blocks like LDO regulators, amplifiers, ADCs, HV protections, IO transceivers, etc.

Awareness and experience in the field of Automotive Quality (AEC-Q100) and Functional Safety (ISO26262) standards is an advantage.

Strong motivation for technical challenges.

Team player, excellent communication skills.

Able to build and maintain effective working relationships.

Fluent in English.
What we offer employees:
You will have access to a great range of benefits including but not limited to:
Annual bonus scheme

Flexible and remote working.

Health insurances – Medical and Dental etc.

Accident and Life Insurance

Discounts and vouchers across food brands.

Gym card and much more.
If you are interested and have the experience, please apply and we will be in touch!
Renesas Electronics Corporation (TSE: 6723) empowers a safer, smarter and more sustainable future where technology helps make our lives easier. A leading global provider of microcontrollers, Renesas combines our expertise in embedded processing, analog, power and connectivity to deliver complete semiconductor solutions. These Winning Combinations accelerate time to market for automotive, industrial, infrastructure and IoT applications, enabling billions of connected, intelligent devices that enhance the way people work and live. Learn more at renesas.com. Follow us on LinkedIn, Facebook, Twitter, YouTube, and Instagram.
Renesas' mission, To Make Our Lives Easier, is underpinned by our company culture, TAGIE. TAGIE stands for Transparent, Agile, Global, Innovative and Entrepreneurial. Our goal is to embed this unique culture in everything we do to succeed as a company and create trust with our diverse colleagues, customers and stakeholders.
We are committed to creating a diverse culture where everyone is included and feels a sense of belonging. For more information, please read our Diversity & Inclusion Statement.