Staff Test Engineer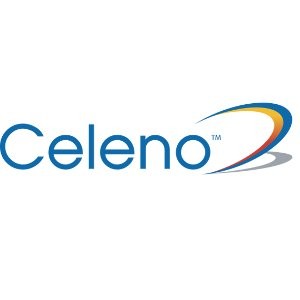 Celeno
Quality Assurance
United States
Posted on Tuesday, September 5, 2023
Renesas is one of the top global semiconductor companies in the world. We strive to develop a safer, healthier, greener, and smarter world, and our goal is to make every endpoint intelligent by offering product solutions in the automotive, industrial, infrastructure and IoT markets. Our robust product portfolio includes world-leading MCUs, SoCs, analog and power products, plus Winning Combination solutions that curate these complementary products. We are a key supplier to the world's leading manufacturers of the electronics you rely on every day; you may not see our products, but they are all around you.
Renesas employs roughly 21,000 people in more than 30 countries worldwide. As a global team, our employees actively embody the Renesas Culture, our guiding principles based on five key elements: Transparent, Agile, Global, Innovative, and Entrepreneurial. Renesas believes in, and has a commitment to, diversity and inclusion, with initiatives and a leadership team dedicated to its resources and values. At Renesas, we want to build a sustainable future where technology helps make our lives easier. Join us and build your future by being part of what's next in electronics and the world.
Renesas Electronics Americas (REA) is a dynamic, multi-cultural tech company where employees can learn, mentor, and thrive. REA brings together the strong financial foundation of a multi-billion dollar global operation and the flexibility and velocity of a smaller organization. We are developing technologies for the latest advances in mobile computing, secured connected devices, autonomous driving, smart homes and factories, and more. Our solutions are at the heart of products developed by major innovators around the world. Join us and be part of what's next in electronics.
Principal Accountabilities:
Design and development of both software and hardware for test solutions of our Automotive power products

Help evaluate new testers and work with Test Architects to identify best approach to implement

Work with product team to define and execute test development

Develop common hardware and software that can be reused

Drive technical innovation in the group

Support Design verification and silicon characterization in co-operation with design team and product engineering

Implementation, correlation and release of a reliable test solution at our factory location and support of mass production ramp
Key Performance Measures:
Release test solutions with the lowest cost of test

Execute on time to schedule committments(Qual, Sample, Characterization, Production)
Knowledge, Skills and Experience:
2-4 years of minimum experience of executing NPI test engineering projects

Experience with Digital or Timing Products is highly desired

Experience with power product testing, gate drivers, Automotive Power devices,

Hands-on Experience with ETS, 93K , J750, SPEA, COHU is preferred

Strong code writing skills.

Understanding of test time reduction techniques

PCB design proficiency for robust hardware design for tester hardware

Fluent written and verbal English is essential.
Renesas Electronics America is an equal opportunity and affirmative action employer, committed to celebrating diversity and fostering a work environment free of discrimination on the basis of sex, race, religion, national origin, gender, gender identity, gender expression, age, sexual orientation, military status, veteran status, or any other basis protected by federal, state or local law.