Sr Business Planning Specialist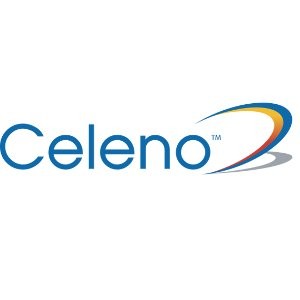 Celeno
Operations
Shah Alam, Selangor, Malaysia
Posted on Thursday, September 7, 2023
Job description: Responsible for demand (FCST / Actual Demand / Build strategy) / supply plan activities for all products from 3rd party vendors within the portfolio assigned. Supply planning and prioritizing operations to ensure maximum performance and minimum delay for delivery fulfillment and revenue max-out in line with business performance. Analyze and troubleshoot demand-related issues in a timely and accurate manner. Supply planning factors in all aspects related to demand forecast, inventory (wafer / die / wip / FG), logistic and included the components of open and planned customer orders, on hand quantities, delivery lead time, material MOQ / lead time, safety stock, production leveling and demand chase. In addition, to collaborate with BU – Sales Operations Team on the Product Strategy and Market Lead Time review to incorporate into the build plan and capacity readiness to support.
Responsibilities:
Function as a key member of platform and business teams providing supply status in relation to overall demand requirement (Forecast / Actual demand / Build Strategy) while facilitating effective communication between supply chain, sales/marketing, manufacturing, customer services, OSAT (3rd party vendor) and all related support function.
Order fulfillment tracking with timely feedback to customer service / sales / marketing. Work with related stakeholder on recovery plan, correction actions action / contingency plan when delays are anticipated or occur. Drive business decision proposal based on business urgency / priority. Makes recommendation on alternate solutions to mitigate changes to a customer's delivery commit date.
Identify and drive continuous improvement opportunities to streamline delivery fulfillment process and improve accuracy and efficiency within business operations activities
Weekly supply and open order review highlight any supply gap or any constraints (bottleneck) to meet plans well in advance to avoid any last-minute surprises in supply.
Monthly demand/supply plan review, identify any constraints within the planning horizon to manage potential supply risk, and review medium to long term plans so that adequate capacity is available to support the company's strategic objectives
Maintain interface with BU with effective business communication updates, consistency and transparent in dealing customer escalation issue and business strategies. Timely escalation.
Maintains backlog management order dating integrity, and all reporting data accuracy and transparency within systems and processes. This includes inventory strategy list, demand / capacity plan maintenance, lead time, production run size information etc.
Analyze inventory, managing slow-moving and obsolete stock, adjusting order quantities, reviewing, recommending & driving material substitution and work on inventory depletion.
Delivery Performance - Oversee and monitor compliance to Planning key performance indicators – On time delivery and customer request date (delivery fulfilment), Supplier OTD, Cycle Time and B2B transaction statistics and revenue.
Report and utilize weekly and monthly performance metrics including key performance indicators (KPIs) to drive performance improvement.
Attends daily business or operations related meetings
Drive continuous improvement processes through system and network optimization, cost reductions and improved service in collaboration with other stakeholders and functions with the company
Provide coaching, training, and professional development to less experienced staff members through utilization of standard business process protocol and supply chain industry knowledge.
Ensure that Supply Chain Planning operations and support are aligned with Supply Chain, Business and company goals and objectives.
Ensures compliance with department policies and procedures and applicable laws, rules, and regulations.
Assists with performing a variety of internal projects, cost saving projects, provides professional guidance and information, and recommends appropriate solutions.
Qualification / Job Requirement:
Bachelor's degree in Business Management /Supply Chain/Engineering or Operation Planning.

Minimum 5 years' related working experience in Supply Chain Planning. Experience in manufacturing environment, customer service is an added advantage.

Good time management skills and ability to work under pressure.

Must be able to demonstrate strong leadership, people management & influencing skills.

Experience in ERP systems operation and control.

Proficient in Microsoft Office application – excel. Advanced Microsoft Excel is an added advantage.

Data analysis experience. Ability to solve complex problems or working relationships

Good verbal and written communication skills are required.

Strong sense of urgency and of responsibility and deadline-driven

Positive attitude, self-motivated, and able to work in a fast-paced environment.