Senior Staff System Engineer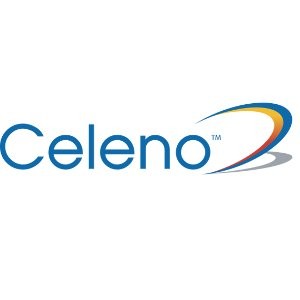 Celeno
Delaware, USA
Posted on Thursday, September 7, 2023
Renesas is one of the top global semiconductor companies in the world. We strive to develop a safer, healthier, greener, and smarter world, and our goal is to make every endpoint intelligent by offering product solutions in the automotive, industrial, infrastructure and IoT markets. Our robust product portfolio includes world leading MCUs, SoCs, analog and power products, plus Winning Combination solutions that curate these complementary products. We are a key supplier to the world's leading manufacturers of the electronics you rely on every day; you may not see our products, but they are all around you.
Renesas employs roughly 21,000 people in more than 30 countries worldwide. As a global team, our employees actively embody the Renesas Culture, our guiding principles based on five key elements: Transparent, Agile, Global, Innovative, and Entrepreneurial. Renesas believes in, and has a commitment to, diversity and inclusion, with initiatives and a leadership team dedicated to its resources and values. At Renesas, we want to build a sustainable future where technology helps make our lives easier. Join us and build your future by being part of what's next in electronics and the world.
Renesas is looking for an experienced Senior Staff System Engineer (f/m/d) for our Automotive Solution Business Group based in our Office in Munich, Dresden or Kirchheim-Teck Germany.
Our Research & Development team designs and verifies ASICs, ASSPs and next generation semiconductor products for automotive sensor solutions. As a member of our Research & Development Team you interface with our Analog, Digital, Verification Leads, Designers and Lab Test Engineers and will be able to contribute significantly to our success in a highly visible manner.
As a member of multi-disciplinary international project teams your duties will include:
Main responsibilities:
Understand System application and provide support.

Feasibility analysis, definition and analysis of innovative architecture including technical evaluation of alternative architecture.

Derive, break down and describe/define from customer/application requirements, the system or chip architecture, key requirements, and functional blocks.

Support, Guide, cooperate with project team from project start till production release.

Responsibility and technical lead for architecture with project team.

Close cooperation and interaction with customers, partner with customer technical decision-makers, product marketing and product development including design-in of new products at customer.

Support roadmap definition, technology decision/sourcing and review technical content.
Experience and skills needed:
MS or PhD in Electrical Engineering, Electronics, Information Technology or similar with 7 years or more of related experience.

Experience with customer engagements

Proficiency/hands-on for analog/digital circuit and interface to digital/analog as well as using schematic entry, circuit simulation and system modelling.

Knowledge of State-of-the-Art methodologies and tools for SoC System modelling, SoC analog and digital signal processing and design covering theoretical, analytical and practical techniques as well as SoC verification (

Spectre (Spice), Matlab Simulink

, System

Verilog/Verilog/VHDL/WREAL)

Understanding or strong interest in automotive and functional safety development processes and standards based on IATF16949 & ISO26262.

Self-starting attitude with strong affinity for delivering results in SoC driven R&D team environment.

Valid and existing residence and work permit for Germany.

Fluent in English, German advantageous.

Team player, self-directed, independent working, and interdisciplinary thinking.
If you are interested and have the experience, please apply and we will be in touch!
Renesas Electronics Corporation (TSE: 6723) empowers a safer, smarter and more sustainable future where technology helps make our lives easier. A leading global provider of microcontrollers, Renesas combines our expertise in embedded processing, analog, power and connectivity to deliver complete semiconductor solutions. These Winning Combinations accelerate time to market for automotive, industrial, infrastructure and IoT applications, enabling billions of connected, intelligent devices that enhance the way people work and live. Learn more at renesas.com. Follow us on LinkedIn, Facebook, Twitter, YouTube, and Instagram.
Renesas' mission, To Make Our Lives Easier, is underpinned by our company culture, TAGIE. TAGIE stands for Transparent, Agile, Global, Innovative and Entrepreneurial. Our goal is to embed this unique culture in everything we do to succeed as a company and create trust with our diverse colleagues, customers and stakeholders.
We are committed to creating a diverse culture where everyone is included and feels a sense of belonging. For more information, please read our Diversity & Inclusion Statement.