Winter Co-Op Intern Application Engineer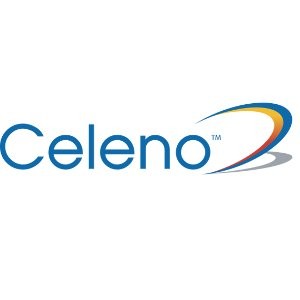 Celeno
Ottawa, ON, Canada
Posted on Saturday, September 9, 2023
Co-op Applications Engineer
Company Information
Renesas is a global semiconductor company providing hardware and software solutions for a range of cutting-edge technologies including self-driving cars, robots, automated factory equipment, and smart home applications. We are a key supplier to the world's leading manufacturers of the electronics you rely on every day; you may not see our products, but they are all around you.
Headquartered in Japan and publicly traded, Renesas has subsidiaries in 20 countries worldwide. It is a dynamic, multi-cultural tech company where employees can learn, mentor and thrive. It brings together the strong financial foundation of a multi-billion dollar global operation and the flexibility and velocity of a smaller organization. Fueled by the Intersil and IDT integrations in 2017 and 2019, Renesas is now poised to extend its share in fast-growing data economy-related markets such as infrastructure and data center, and strengthen its presence in the industrial/IOT and automotive segments. Our solutions are at the heart of products developed by the major innovators around the world. Join us and be part of what is next in electronics.
Temporary full time (40 hours/week) Co-op/Intern position January 8th to April 26th 2024. Renesas Electronics Canada is looking for a Co-op Applications Engineer at our Ottawa location.
Job Description
As a Co-op Applications Engineer at Renesas, you learn about Renesas' flagship timing devices focused on the 5G market. Your primary focus will be measuring the typical performance of our RF PLL devices on the bench. This will require extensive lab work and scripting, as well as interacting with cross-functional teams, to achieve the best performance possible.
Position Requirements
- Working toward a Bachelor's or Master's degree in Electrical Engineering
- Coursework in circuit analysis and control system theory.
- Good understanding of frequency domain signals analysis, including BODE plots, FFTs, spectrum analysis.
- Experience using lab equipment such as oscilloscopes, spectrum analyzers and function generators
- Familiarity with Python (2.7 and 3.9)
- Must be flexible and adaptable to changing priorities
- Self-starter, not afraid to ask questions and seek guidance
- Curious with a strong desire to grow
- Good attention to detail.
Optional Requirements:
- Knowledge of PLL architecture as an example of a closed loop control system
- Knowledge of transmission line effects and termination schemes (CMOS, LVPECL, LVDS, etc.)
- Solder and rework experience
Education
To be eligible for a Co-op term/Internship at Renesas, students must be currently enrolled at a college/university.