Staff Software Engineer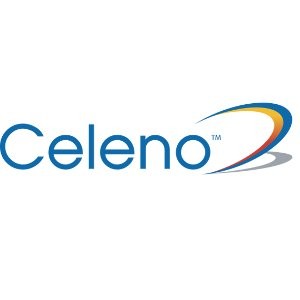 Celeno
Software Engineering
Athens, Greece
Posted on Tuesday, September 12, 2023
Job Type: Permanent - Full Time
Travel Required: Up to 25%
Remote Work Available: No
Renesas is one of the top global semiconductor companies in the world. We strive to develop a safer, healthier, greener, and smarter world, and our goal is to make every endpoint intelligent by offering product solutions in the automotive, industrial, infrastructure and IoT markets. Our robust product portolio includes world-leading MCUs, SoCs, analog and power products, plus Winning Combination solutions that curate these complementary products. We are a key supplier to the world's leading manufacturers of the electronics you rely on every day; you may not see our products, but they are all around you.
Renesas employs roughly 21,000 people in more than 30 countries worldwide. As a global team, our employees actively embody the Renesas Culture, our guiding principles based on five key elements: Transparent, Agile, Global, Innovative, and Entrepreneurial. Renesas believes in, and has a commitment to, diversity and inclusion, with initiatives and a leadership team dedicated to its resources and values. At Renesas, we want to build a sustainable future where technology helps make our lives easier. Join us and build your future by being part of what's next in electronics and the world.
1

Job Purpose:

Product oriented position with main focus to design, develop and test embedded applications to support customers that have designed-in Renesas chips to get faster into production

2

Dimensions:

No statistical or financial data relevant to the role.

3

Principal Accountabilities:

Development and delivery of embedded SW applications for selected Renesas products.

Break down complex software tasks and drive software specification

Provision of suitable demonstration vehicles such as evaluation platforms with integrated drivers.

Development of suitable guides to enable integration of Renesas software into upper layers of customer software.

Documentation of all software including suitable version management.

Customer support and interaction including travel to customer premises

Support of software integration into key clients

Ensure the quality of delivered software to customers

Keep track of customer development and provide it as feedback into the development team

Mentoring, coaching and technical task supervision of more junior team members

4

Key Performance Measures:

Hard goals: Embedded applications delivered in time for customer designs having also the appropriate quality level

Soft goals (competence related), feedback from key relationships.

Professional skills (technical skills, customer focus/quality, communication/interpersonal skills, team participation, innovation/problem solving).

5

Knowledge, Skills and Experience:

Knowledge

Bachelor level with approx. 10+ years deep working experience in Embedded SW development, or Academic level with 8+ years of experience.

Fully competent in all aspects of software engineering, concerning coding and testing.

Very good knowledge of embedded SW development,

at all levels of an embedded system (low level drivers, middleware, applications, etc.)

.

Good knowledge of embedded real-time OSs

Bluetooth classic knowledge

Ability to prioritise work, set goals and meet deadlines for self and others.

Very good customer interaction skills

Good written and verbal communication skills.

Human relations skills are important to convince others (e.g. in projects) based on technical knowledge and shows assertiveness to alert superiors/colleagues.

Desirable

Understanding of HW

Audio systems knowledge

SW development ARM cortex-M processors

Experience in digital hardware and/or RF understanding

6

Qualifications:

Essential: Bachelor's Degree in software or Computer Engineering / Electrical Engineering

Desirable: Master's degree in software or Computer Engineering / Electrical Engineering

7

Key Relationships:

Internal: Design engineers within SW, HW and Customer Support discipline groups, Group / Team leader and project leaders.

External: Customers at technical level, Subcontractors working for Renesas at technical level.