Sr Principal Analog Design Engineer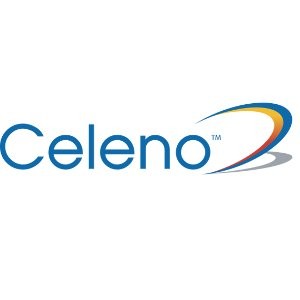 Celeno
Design
United States
Posted on Monday, September 25, 2023
Renesas is one of the top global semiconductor companies in the world. We strive to develop a safer, healthier, greener, and smarter world, and our goal is to make every endpoint intelligent by offering product solutions in the automotive, industrial, infrastructure and IoT markets. Our robust product portfolio includes world-leading MCUs, SoCs, analog and power products, plus Winning Combination solutions that curate these complementary products. We are a key supplier to the world's leading manufacturers of the electronics you rely on every day; you may not see our products, but they are all around you.
Renesas employs roughly 21,000 people in more than 30 countries worldwide. As a global team, our employees actively embody the Renesas Culture, our guiding principles based on five key elements: Transparent, Agile, Global, Innovative, and Entrepreneurial. Renesas believes in, and has a commitment to, diversity and inclusion, with initiatives and a leadership team dedicated to its resources and values. At Renesas, we want to build a sustainable future where technology helps make our lives easier. Join us and build your future by being part of what's next in electronics and the world.
Background of Recruitment:
As the EV shift progresses rapidly, there is an increasing need for higher functionality, higher performance, and cost reduction of electric powertrain systems (inverters, battery management systems, DC / DC converters, On-Board Charger, etc.) for electric vehicles. We are seeking an analog design expert who can quickly catch the future trends of these applications, define process technology requirements to develop differentiated products.
Job Responsibilities:
Technology Development: Contribute to the development and optimization of various process technologies, ensuring they meet the requirements of advanced analog and power management designs.
Collaboration with Process Technology Teams: Work closely with process technology development teams to co-design, co-optimize components and circuits for new process technologies, including BCD and advanced isolation techniques.
Analog Circuit Design and Simulation: Design and development of analog circuit prototypes, especially focusing on power management, ensuring optimal performance, efficiency, and reliability to enable right process technology development
Prototype Testing: Collaborate with the test team to evaluate the performance of prototypes, identify areas of improvement, and implement necessary design changes.
Documentation: Maintain comprehensive documentation of designs, simulations, verifications, and test results, ensuring clear communication with stakeholders and facilitating future design iterations.
Team Leadership: Mentor junior analog designers, providing guidance, training, and feedback to ensure the continuous growth and development of the team.
Stay Updated: Keep abreast of the latest trends, tools, and advancements in analog design and process technology, ensuring the company remains at the forefront of the industry.
Cross-functional Collaboration: Work closely with digital design, layout, and system integration teams to ensure seamless integration of analog components into larger systems.
Quality Assurance: Ensure all designs adhere to industry standards, best practices, and company quality guidelines.
Background/Experience Required:
Educational Qualification: A Master's or Ph.D. in Electrical Engineering, Electronics, or a related field.
Analog Design Expertise: Proven experience in designing and developing analog circuits, with a particular focus on power management ICs.
Process Technology Experience: Hands-on experience working with process technology development teams, with a deep understanding of BCD and advanced isolation techniques.
Industry Experience: A minimum of 15+ years of experience in analog design, with a track record of successful designs and product launches.
Simulation Tools Proficiency: Expertise in using industry-standard analog design and simulation tools such as Cadence, SPICE, etc.
Leadership Skills: Experience in leading and mentoring teams, with strong interpersonal and communication skills.
Problem-Solving Ability: Strong analytical and problem-solving skills, with the ability to tackle complex design challenges and come up with effective solutions.
Continuous Learning: A commitment to continuous learning and staying updated with the latest advancements in the field of analog design and process technology.
Collaboration Skills: Proven ability to work effectively in cross-functional teams, ensuring smooth collaboration and integration.
Quality Focus: A keen eye for detail and a strong focus on ensuring the highest standards of quality in all designs.