Sr Product Testing Specialist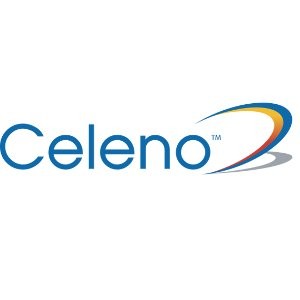 Celeno
Product
Shah Alam, Selangor, Malaysia
Posted on Wednesday, September 27, 2023
Renesas is a global semiconductor company providing hardware and software solutions for a range of cutting-edge technologies including self-driving cars, robots, automatedfactory equipment, and smart home applications. We are a key supplier to the world's leading manufacturers of the electronics you rely on every day; you may not see ourproducts, but they are all around you.
Renesas is a world leader in power management expertise, delivering industry-leading performance, highest efficiency, broadest range of solutions, and highest reliability. Ourpower management ICs serve a diverse range of industries, including infrastructure, mobile, industrial, automotive and aerospace. Our solutions are at the heart of productsdeveloped by the major innovators around the world. Join us and be part of what's next in electronics.
We are looking for Test Engineer and this position is expected to be responsible and drive test quality KPI excellence and robustness for products to be released and inmanufacturing to achieve high levels of quality and revenue goals. This person will be the Front Line & Direct Technical Support for WT / FT of ABU Products in Internal andExternal ( OSAT) Renesas Manufacturing locations.
The incumbent will work closely between ABU Global Teams with our Probe/Test Manufacturing Suppliers in Malaysia and across Asia to perform the following key functions:
Completion of assigned tasks on time and on budget.

Meeting and exceeding targets [Yield, O/S, Yield Gap, Site-to-Site Gap, LRR and EQC]

Initiate and Manage projects (Mass Production, TP Conversion, Continuous Improvement Programs, Process Improvements, Cost Down ).

Innovation and troubleshooting of Test hardware (socket, kits, docking, DUT boards).

Effective use of internal and OSAT resources [to minimize costs, shorter cycle time, maximize results].

Quality Controls (CAR reduction, drive for 8D corrective action).

Interface with Automotive Product Line and other functional teams (Planning, Quality, Packaging, Foundry) across all regions on all phases of product life-cycle.

Support day to day trouble shooting / repairs of test manufacturing activities.

Support overall test capacity expansion and flexibility by coordinating equipment/ hardware movements, build, purchase and buyoff for full production release.

Review and execute best known practices and process to ensure test solutions received is adequate and meets all agreed expectations (example yield entitlements,number of hardware, test times etc.).

Identify opportunities and execute action plans to drive Gross Margins (OEE, Yield, Retest) improvement and test time reductions to meet targeted yields and cost

Support respective Product Line Engineering organizations to ensure smooth transition of products from New Product Introduction to High Volume Manufacturing.

Foster relationships within the team, suppliers, hardware vendors and the cross functional department team.

Provide guidance to suppliers and colleagues in accomplishing assigned tasks and projects.

Creating a positive atmosphere with colleagues

Support Design verification and silicon characterization in co-operation with design team and product engineering

Implementation, correlation and release of a reliable test solution at our Asian subcontractors and support of mass production ramp

Drive technical innovation in the department

Mentor, guide and train Renesas Supplier.
Required Skills and Work Experience:
Minimum Bachelors Degree in Electrical/Electronic Engineering

or equivalent

Preferable with

3-

5 years of experience in High Volume Semiconductor Manufacturing & Product/Test environment preferably has experience in QA/NPI/PM background

Knowledge of analog/digital/power devices and Visual Basic/C/C++ programming

would be an advantage

Knowledge with ATE tester platforms (Teradyne EST364/Flex, Advantest 93k,) and Final test handler/prober platforms

D

ata analysis skills and familiar with Statistical Tools (JMP / DataPower)

Strong communication and interpersonal skills to interact with people at all levels

Conducts with utmost honesty and integrity

Self-directed with strong desire to be part of a winning team

Knowledge of PAT, SBL, SPC, DOE, FMEA, Six Sigma, data manipulation software such as SpotFire is an added advantage

Proficient with Microsoft Office Software (Word, Excel, PowerPoint, Outlook)