Sales Operations Analyst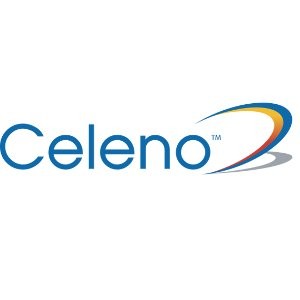 Celeno
IT, Sales & Business Development, Operations
Sofia City Province, Bulgaria
Posted on Thursday, September 28, 2023
The Sales Operations Analyst will provide strategic and analytical support to the Americas sales team. You will play a pivotal role in optimizing and enhancing the efficiency of our sales organization. Your primary responsibility will be to analyze sales data, processes, and performance to provide valuable insights and recommendations that drive revenue growth and operational excellence. You will collaborate closely with sales teams, management, and cross-functional departments to streamline operations, improve sales strategies, and ensure the company's sales goals are met.
Key Responsibilities:
Analyze sales data to identify trends, opportunities, and areas for improvement. Generate regular reports to track sales performance metrics.
Assist in sales forecasting, helping set targets and objectives
Collaborate closely with sales, providing them with data-driven insights and tools to meet or exceed sales targets.
Track and consolidate weekly POS
POS forecasting
Demand Commit forecast support
Tracking new opportunities created on a weekly basis
Opportunities conversion rate over various timeframes
Mapping opportunities to customer accounts
Design in projection analysis
Revenue mapping
Qualifications:
Bachelor's degree in Business, Finance, Economics, or related field
Proven experience in sales operations, data analysis, or a related role.
Proficiency in data analysis tools and CRM systems (e.g., Salesforce, Microsoft Excel, Power BI).
Strong analytical, problem-solving, and communication skills.
Attention to detail and the ability to work independently.
Renesas Electronics Corporation (TSE: 6723) empowers a safer, smarter and more sustainable future where technology helps make our lives easier. A leading global provider of microcontrollers, Renesas combines our expertise in embedded processing, analog, power and connectivity to deliver complete semiconductor solutions. These Winning Combinations accelerate time to market for automotive, industrial, infrastructure and IoT applications, enabling billions of connected, intelligent devices that enhance the way people work and live. Learn more at renesas.com. Follow us on LinkedIn, Facebook, Twitter, YouTube, and Instagram.
Renesas' mission, To Make Our Lives Easier, is underpinned by our company culture, TAGIE. TAGIE stands for Transparent, Agile, Global, Innovative and Entrepreneurial. Our goal is to embed this unique culture in everything we do to succeed as a company and create trust with our diverse colleagues, customers and stakeholders.
We are committed to creating a diverse culture where everyone is included and feels a sense of belonging. For more information, please read our Diversity & Inclusion Statement.