Senior System Staff Field Applications Engineer (FAE) for ADAS/AD applications in US Region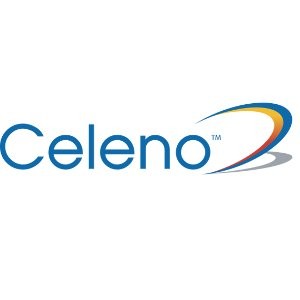 Celeno
IT
Farmington Hills, MI, USA
Posted on Thursday, October 5, 2023
Job Type: Permanent - Full Time
Travel Required: Up to 50%
Remote Work Available: No
Renesas is one of the top global semiconductor companies in the world. We strive to develop a safer, healthier, greener, and smarter world, and our goal is to make every endpoint intelligent by offering product solutions in the automotive, industrial, infrastructure and IoT markets. Our robust product portfolio includes world-leading MCUs, SoCs, analog and power products, plus Winning Combination solutions that curate these complementary products. We are a key supplier to the world's leading manufacturers of the electronics you rely on every day; you may not see our products, but they are all around you.
Renesas employs roughly 21,000 people in more than 30 countries worldwide. As a global team, our employees actively embody the Renesas Culture, our guiding principles based on five key elements: Transparent, Agile, Global, Innovative, and Entrepreneurial. Renesas believes in, and has a commitment to, diversity and inclusion, with initiatives and a leadership team dedicated to its resources and values. At Renesas, we want to build a sustainable future where technology helps make our lives easier. Join us and build your future by being part of what's next in electronics and the world.
Senior System Staff Field Applications Engineer (FAE) for ADAS/AD applications in US Region
What to expect:
As a Senior System Staff Field Applications Engineer (FAE) for ADAS/AD applications in US Region you will play a major role in the expansion of our market-leading analog, power, sensing and digital products by providing outstanding application engineering support to our customers. You will also play a key role in the definition of the next generation of Renesas Automotive Products working closely to the customer engineering teams and to Renesas application engineering and marketing teams.
Job description:
In your new role you will:
Drive the design-in activities of the complete automotive product portfolio in ADAS/AD applications in US region.

Define new products in close cooperation with our innovative customers and our internal technical marketing and applications teams.

Act as a technical interface and consult our customers during the development of all automotive applications with particular focus on OEMs.

Derive customer system requirements and market trends to develop system value propositions together with internal interfaces (Product Marketers, Application Engineers, System Architects).

Build a good understanding of different- ADAS/AD product architectures and partner ecosystem to suggest/guide customers, to arrive at an optimal system design.

Actively manage projects together with the Sales and Marketing departments to achieve design-in targets for the complete Renesas automotive product portfolio.

Establish and maintain excellent relationships with the customer engineering departments with particular focus on OEMs.

Support global and regional innovation projects and cross-functional teams.

Proactively connect with global cross-functional teams, expand your internal network, and share your experience to drive global business expansion.

Lead technical discussions with System Architects and Application Engineering experts to jointly define application roadmaps and product technical requirements.

Collaborate internally with Application Engineers and Product Marketers and externally with local and global partners to develop documentation (fighting guides, application notes, whitepapers) and system demonstrators combining software and hardware.

Perform measurements in our laboratory within the scope of actual customer projects.

Present Renesas' technologies, products, and applications in technical seminars.
Your Profile
You actively listen to your business partners and enjoy building trustful relationships. You set yourself ambitious goals, make use of the knowledge of your team members and share your know-how. Furthermore, you keep profitability in mind and are able to prioritize your technical activities from a commercial point of view.

You are best equipped for this task if you have:
A degree in Electrical Engineering or similar field of studies.

Minimum 10 years of related work experience, especially including 5+ years of experience in ADAS/AD applications.

Experienced in HW/SW development of automotive applications preferrable at Automotive Tier-1s or OEMs.

Understand automotive system technical requirements and propose optimized products and solutions.

Profound knowledge about semiconductors including SoC, MCU, Analog & Power products.

Good understanding of automotive communication interfaces like Ethernet (AVB/TSN), CANFD, LIN, USB 2.0/3.0, PCIe, SerDes etc. This is key to identifying constraints w.r.t interconnects within and external to the ECU.

Experience in building systems with Functional Safety and Cybersecurity will be preferable.

Motivated to initiate and drive projects to completion with an open mind for working in an international environment.

Basic knowledge of development and manufacturing costs for commercial evaluation of the best system solution to propose to customers.

Leadership skills to set direction for the development of projects and ability to negotiate optimal solution.

Excellent verbal and written communication and English skills.
Renesas Electronics America is an equal opportunity and affirmative action employer, committed to celebrating diversity and fostering a work environment free of discrimination on the basis of sex, race, religion, national origin, gender, gender identity, gender expression, age, sexual orientation, military status, veteran status, or any other basis protected by federal, state or local law.