Staff Package Development Engineer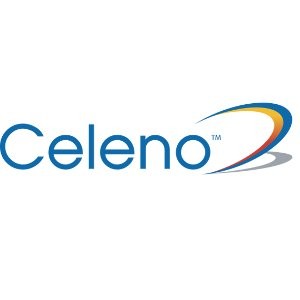 Celeno
Marketing & Communications, Product
Ipoh, Perak, Malaysia
Posted on Monday, October 16, 2023
Renesas is one of the top global semiconductor companies in the world. We strive to develop a safer, healthier, greener, and smarter world, and our goal is to make every endpoint intelligent by offering product solutions in the automotive, industrial, infrastructure and IoT markets. Our robust product portfolio includes world-leading MCUs, SoCs, analog and power products, plus Winning Combination solutions that curate these complementary products. We are a key supplier to the world's leading manufacturers of the electronics you rely on every day; you may not see our products, but they are all around you.
Renesas employs roughly 21,000 people in more than 30 countries worldwide. As a global team, our employees actively embody the Renesas Culture, our guiding principles based on five key elements: Transparent, Agile, Global, Innovative, and Entrepreneurial. Renesas believes in, and has a commitment to, diversity and inclusion, with initiatives and a leadership team dedicated to its resources and values. At Renesas, we want to build a sustainable future where technology helps make our lives easier. Join us and build your future by being part of what's next in electronics and the world.
RESPONSIBILITIES:
Design and develop package and interconnect methods for Renesas's packaging needs in the areas of Power SiP/modules, wafer level, flip-chip, multi-chip module and power device packaging.

Package technologies qualification for consumer & industrial power as well as automotive power applications.

Benchmark, select and qualify suitable materials, processes and assembly subcontractors (OSAT) or contract manufacturers (CM).

Work with OSAT/CM to develop, run DOE to optimize processes and establish process spec.

Work with Product groups and Reliability team, qualify new packages and processes within required time frame.

Resolve all process integration issues by ensuring all window checks are done on critical process steps.

Establish production controls and monitor to ensure there is no room for quality incidents.

Ensure smooth transition into production & implement ramp up monitor.

Work with OSAT/CM to monitor and resolve process issues early in the production to ensure only parts with superior quality shipped to customer.

Develop and maintain technical expertise on advances and innovations in power SiP/modules, wafer level packaging

&

flip chip interconnects.

Participate in packaging roadmap development & focus on execution.

Address internal and external customer complains working with peers of Marketing, Product groups, Quality and Operations organization to satisfy growth in businesses.

Establish & maintain package design rules.

QUALIFICATIONS:
• Doctorate/Masters / Bachelor Degree in Physics, Chemistry, Mechanical, Electrical or Materials Engineering.
• 6-10 years of relevant experience in package development emphasizing

power SiP/module,

wafer level

&

flip-chip packaging.
• Strong understanding of

power SiP/modules,

wafer level

/

flip-chip packaging methods

,

assembly process knowledge, qualification methods, SPC and statistical analysis software. Knowledge of wire-bonding & multi-chip module technologies a plus.
• Strong interpersonal and communication skills.
• Strong analytical and presentation skills.
Renesas Electronics is an equal opportunity and affirmative action employer, committed to celebrating diversity and fostering a work environment free of discrimination on the basis of sex, race, religion, national origin, gender, gender identity, gender expression, age, sexual orientation, military status, veteran status, or any other basis protected by federal, state or local law.