Sr Staff Application Engineer - Hardware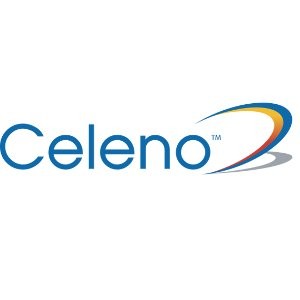 Celeno
Other Engineering
Indiranagar, Bengaluru, Karnataka, India
Posted on Wednesday, October 18, 2023
Company Overview:
Renesas is a global semiconductor company providing hardware and software solutions for a range of cutting-edge technologies including self-driving cars, robots, automated factory equipment, and smart home applications. We are a key supplier to the world's leading manufacturers of the electronics you rely on every day; you may not see our products, but they are all around you.
Renesas is a global, multi-billion dollar; publicly-traded company headquartered in Japan, and has subsidiaries in 20 countries worldwide. Renesas is a dynamic, multi-cultural technology company where employees learn, mentor, innovate and thrive. Renesas is extending our share in fast-growing data economy-related markets such as infrastructure and data center, and strengthening our presence in the industrial/IOT and automotive segments. Our solutions drive products developed by major innovators around the world. Join us and build your future by being part of what's next in electronics.
Renesas is looking for talented Senior applications engineers eager to work with industry-leading low jitter timing products. The applications engineering team routinely collaborates with marketing, sales, design and product engineering teams to assist with product definition, early stage design-in technical assistance, and production level product support. Your everyday work will have a significant impact on customer relationships, winning designs across Renesas timing product portfolio and planning for future timing products.
• Perform lab bench testing of DataCenter and Networking Timing Devices
• Work on high performance timing validation
• Designs, debugs, and documents evaluation boards and associated software
• Support marketing and sales efforts with lab experimental data on next generation Products
• Provides prompt and insightful technical assistance to customers
• Support sales design-in efforts with lab data on next generation products
• Other duties as required.
Qualifications:
• Strong understanding of analog and mixed-signal circuits
• Familiar with phase locked loop (PLL) fundamentals
• Have hands-on experience in Python coding required
• Familiarity with board schematic capture tools such as OrCAD, and board layout tools such as Allegro is a strong asset
• Experience with laboratory instrumentation such as spectrum analyzers, sampling/real-time oscilloscopes, frequency synthesizers, etc. required
• Ability to troubleshoot and debug systems, circuits, and devices required
• Strong customer interface skills required
Education:
A technology-related bachelor's degree or equivalent training and 5 years of related experience.
An advanced degree may substitute for some years of related experience.
Renesas Electronics Corporation (TSE: 6723) empowers a safer, smarter and more sustainable future where technology helps make our lives easier. A leading global provider of microcontrollers, Renesas combines our expertise in embedded processing, analog, power and connectivity to deliver complete semiconductor solutions. These Winning Combinations accelerate time to market for automotive, industrial, infrastructure and IoT applications, enabling billions of connected, intelligent devices that enhance the way people work and live. Learn more at renesas.com. Follow us on LinkedIn, Facebook, Twitter, YouTube, and Instagram.
Renesas' mission, To Make Our Lives Easier, is underpinned by our company culture, TAGIE. TAGIE stands for Transparent, Agile, Global, Innovative and Entrepreneurial. Our goal is to embed this unique culture in everything we do to succeed as a company and create trust with our diverse colleagues, customers and stakeholders.
We are committed to creating a diverse culture where everyone is included and feels a sense of belonging. For more information, please read our Diversity & Inclusion Statement.