Intern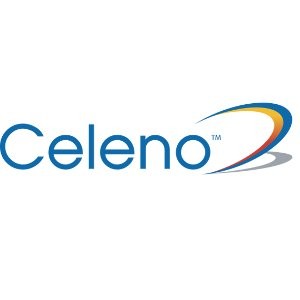 Celeno
Columbia, MD, USA
Posted on Tuesday, October 24, 2023
Job Type: Temporary - Full Time
Travel Required: 0%
Remote Work Available: No
Renesas is one of the top global semiconductor companies in the world. We strive to develop a safer, healthier, greener, and smarter world, and our goal is to make every endpoint intelligent by offering product solutions in the automotive, industrial, infrastructure and IoT markets. Our robust product portolio includes world-leading MCUs, SoCs, analog and power products, plus Winning Combination solutions that curate these complementary products. We are a key supplier to the world's leading manufacturers of the electronics you rely on every day; you may not see our products, but they are all around you.
Renesas employs roughly 21,000 people in more than 30 countries worldwide. As a global team, our employees actively embody the Renesas Culture, our guiding principles based on five key elements: Transparent, Agile, Global, Innovative, and Entrepreneurial. Renesas believes in, and has a commitment to, diversity and inclusion, with initiatives and a leadership team dedicated to its resources and values. At Renesas, we want to build a sustainable future where technology helps make our lives easier. Join us and build your future by being part of what's next in electronics and the world.
** Candidate MUST be in Maryland and available for Fall internship (from January) **
What you'll do:
We use advanced mathematics to create disrupting artificial intelligence tools for engineers building all kinds of smart, connected devices. We apply new AI methods to develop real-world embedded product solutions.
Sound like fun?
Reality Analytics (now part of Renesas Electronics) in Columbia, MD, has opportunities in signal and sensing AI system development for candidates with strong mathematical and engineering backgrounds and a creative attitude.
Work spans signal classification of real-world sensor data, machine learning from large data sets, analysis and processing of signal data, and hands-on experience in field data recording, labeling and preparation. You will work with audio, vibration, accelerometery, electrical, radar, and other signal data types.
Qualifications:
Enrolled in graduate degree program in Electrical or Mechanical Engineering, Computer Engineering, Computer Science & Engineering, Data Science, Statistics OR Mathematics - Preferred

If in undergraduate degree program - must be a Junior or Senior level.

Strong knowledge in MATLAB OR Python OR C++ programming.

Some hands on exposure to machine learning, and signals at least at the classroom or project level.

Signal processing experience is a plus

Experience in large data sets and video a plus.

Candidate must be available at least 20 hours / week during semester internships and full time (~40hrs/wk) during summer or winter work terms.

100% Onsite work required for this position.