Sr Channel Marketing Specialist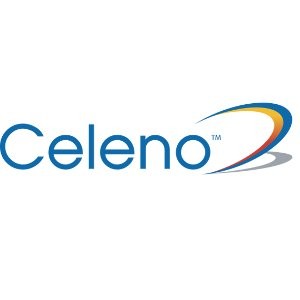 Celeno
Marketing & Communications
Ra'anana, Israel
Posted on Thursday, October 26, 2023
Job Type: Permanent - Full Time
Travel Required: Up to 50%
Remote Work Available: Yes
Potisitions available for following categories: Embedded Processing + SW (MCU, MPU), Wireless connectivity products.
Location: Open to global applications
Renesas is one of the top global semiconductor companies in the world. We strive to develop a safer, healthier, greener, and smarter world, and our goal is to make every endpoint intelligent by offering product solutions in the automotive, industrial, infrastructure and IoT markets. Our robust product portolio includes world-leading MCUs, SoCs, analog and power products, plus Winning Combination solutions that curate these complementary products. We are a key supplier to the world's leading manufacturers of the electronics you rely on every day; you may not see our products, but they are all around you.
Renesas employs roughly 21,000 people in more than 30 countries worldwide. As a global team, our employees actively embody the Renesas Culture, our guiding principles based on five key elements: Transparent, Agile, Global, Innovative, and Entrepreneurial. Renesas believes in, and has a commitment to, diversity and inclusion, with initiatives and a leadership team dedicated to its resources and values. At Renesas, we want to build a sustainable future where technology helps make our lives easier. Join us and build your future by being part of what's next in electronics and the world.
To further strengthen our Global Distribution Marketing team, we are looking for an experienced and knowledgeable Semiconductor Product Marketing engineer who will develop & execute tailored promotion activities driving Broad Market business growth for a dedicated product category.
To achieve your goals, you will work closely with Regional Sales and Distributors, understanding and consolidating market needs, preparing business potential analysis, acting as main interface to Renesas Product Line & System Solution teams and support the development of new products
You are passionate about the dedicated product category, always up to date about latest trends & requirements and focused on promoting products as part of complete solutions.
Job Summary:
Identify Distributor/Broad Market customers' needs and develop & execute a localized marketing strategy.

Prepare business potential analysis, identify gaps, and collaborate in creating plans to support the achievement of growth targets.

Work with System Solutions & Product Line Marketing teams to influence the development of new Products and Solutions and to develop Broad Market Marcom strategies.

Establish close relationship with Distributors' Sales and Marketing organizations, executing Marketing plans leveraging Distributors marketing vehicles, driving regionalization.

Flexibly adjust marketing cycles and establish quick campaigns depending on market needs.

Work and align with Distribution Marketing strategy team to measure and improve success of Marcom activities.

Participate in and support QBRs with internal and external distributor teams to review results and identify gaps and areas of improvement.

Work with Distributor Account Managers to review/assess quarterly marketing plans and adjust as needed.

Contribute and help drive Design-in & Revenue growth targets.

Support the preparation and execution of Trainings & Campaigns

Creation of sales and distribution enablement material, focused to improve user experience
Your Profile:
Deep Semiconductor Product Marketing experience with a minimum 5 years of progressive responsibility in Product or Distribution Applications/Marketing role

Proven success developing marketing programs that motivate and empower revenue growth

Ability to consolidate Market-In needs and develop a go to market strategy

Ability to create and measure performance, assess trends, and identify areas for optimization

Good project management and interpersonal skills with ability to take initiative in a challenging, fast-paced environment

Experience working and leading cross-functionally

Create regular reports and present/share with internal stakeholders and distribution partners

Travel required to stay up to date with market needs & drive execution of marketing initiatives through close engagement and frequent on-site meetings

Innovative, problem-solving approach

Flexibility to support varying tasks that unlocks faster sales cycles, improved efficiency, revenue growth and Customer user experience

Driven by curiosity and creativity, always willing to try something different

Experienced MS Office user, advanced in using Excel and PowerPoint

Strong written and communication skills in English