Sr Technical Writer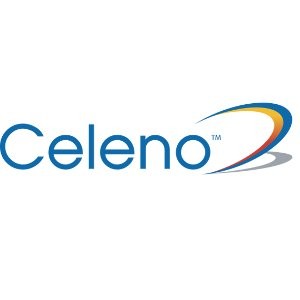 Celeno
Marketing & Communications, IT
Singapore
Posted on Friday, October 27, 2023
Responsibilities:
Responsible for creating HTML and PDF versions of MCU software user's manual using document generation tools.

Must be able to use version control tools like git.

Must have some knowledge of code documentation tools like Doxygen or Java Docs.

Must be able to use Markdown as well as HTML, XML, and CSS. Should be able to manage and maintain document conversion tools based on Python.
Required skills:
Familiarity with Git or other version-control systems

Experience with Markdown, HTML, CSS, and XML

Familiarity with Doxygen or other document generation systems like Java Docs

Experience with Python or other scripting languages

Familiarity with MCU C coding terms

(Good to have) Familiarity with Eclipse or e2 studio IDE

(Good to have) Knowledge of Drupal web content management system
Qualifications
Bachelor's degree in Electrical & Electronics Engineering or Technical Communication is preferred.
English degree with more than three years' experience in technical writing field is acceptable.

At least 3 years of technical writing or technical editing. Experience creating small and large documents with MS Word, Markdown, XML, HTML, and PDF.

Ability to manage and maintain a document conversion system based on source code and Markdown. Systems include git for source version control, Markdown, HTML and PDF. Must be able to maintain and improve conversion scripts in Python and other scripting languages.
The Offer
Be a part of the team in Singapore

Work closely with worldwide teams on technical documentation

Technical document writing for Renesas microcontrollers and software
About Us
Renesas is a global semiconductor company delivering trusted embedded design innovation with complete semiconductor solutions that enable billions of connected, intelligent devices to enhance the way people work and live.

A global leader in microcontrollers, analog, power, and SoC products, Renesas provides comprehensive solutions for a broad range of automotive, industrial, infrastructure, and IoT applications that help shape a limitless future.
Renesas Electronics Corporation (TSE: 6723) empowers a safer, smarter and more sustainable future where technology helps make our lives easier. A leading global provider of microcontrollers, Renesas combines our expertise in embedded processing, analog, power and connectivity to deliver complete semiconductor solutions. These Winning Combinations accelerate time to market for automotive, industrial, infrastructure and IoT applications, enabling billions of connected, intelligent devices that enhance the way people work and live. Learn more at renesas.com. Follow us on LinkedIn, Facebook, Twitter, YouTube, and Instagram.
Renesas' mission, To Make Our Lives Easier, is underpinned by our company culture, TAGIE. TAGIE stands for Transparent, Agile, Global, Innovative and Entrepreneurial. Our goal is to embed this unique culture in everything we do to succeed as a company and create trust with our diverse colleagues, customers and stakeholders.
We are committed to creating a diverse culture where everyone is included and feels a sense of belonging. For more information, please read our Diversity & Inclusion Statement.