Digital Verification Engineer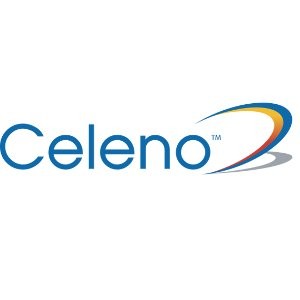 Celeno
Ottawa, ON, Canada
Posted on Friday, October 27, 2023
Job Type: Permanent - Full Time
Travel Required: 0%
Remote Work Available: No
Renesas is one of the top global semiconductor companies in the world. We strive to develop a safer, healthier, greener, and smarter world, and our goal is to make every endpoint intelligent by offering product solutions in the automotive, industrial, infrastructure and IoT markets. Our robust product portolio includes world-leading MCUs, SoCs, analog and power products, plus Winning Combination solutions that curate these complementary products. We are a key supplier to the world's leading manufacturers of the electronics you rely on every day; you may not see our products, but they are all around you.
Renesas employs roughly 21,000 people in more than 30 countries worldwide. As a global team, our employees actively embody the Renesas Culture, our guiding principles based on five key elements: Transparent, Agile, Global, Innovative, and Entrepreneurial. Renesas believes in, and has a commitment to, diversity and inclusion, with initiatives and a leadership team dedicated to its resources and values. At Renesas, we want to build a sustainable future where technology helps make our lives easier. Join us and build your future by being part of what's next in electronics and the world.
Our Ottawa office is looking for a talented ASIC Digital Verification Engineer to join a team developing industry-leading mixed-signal Digital PLL Application Specific Integrated Circuits. You will be part of a growing mixed design and verification team giving you a chance to make a significant impact. You will be not only be contributing to the actual testcase writing, but you will also be part of the verification planning and the continuous improvement of our verification environment using the latest methodologies.

Responsibilities

• Define and implement self-checking test cases based on functional requirements
• Contribute to our ever-evolving verification infrastructure components
• Triage of regressions, debug of RTL and Gate level simulations, analysis of coverage, and working with other teams to resolve issues and achieve verification closure
• Work with diverse design and verification team members, local and remote

Basic Qualifications

• Understanding standard specifications/ functional specifications/ feature enhancements for the product to create and execute detailed verification plans
• Knowledge of SystemVerilog and UVM environments for digital verification
• Experience with Synopsys and/or Cadence simulation tools
• Experience with System Verilog assertions, functional coverage, and code coverage
• Fast learner with the ability to work under minimal supervision
• Effective team player with good communication skills
• Ability to work in a Unix/Linux operating system environment

Preferred Skills & Knowledge

• Knowledge of scripting languages such as Python and Tcl is an asset
• Experience with embedded C programming

Education and/or Experience

• Electrical/Computer/Software Engineering Bachelor's degree or equivalent technical degree
• 3+ years of practical experience
• A Master's degree may substitute for some years of related experience
Renesas Electronics Canada is an Equal Opportunity employer. All qualified applicants will receive consideration for employment regardless of race, national or ethnic origin, colour, creed or religion, age, sex (including gender and pregnancy), sexual orientation, marital or civil status, same-sex partnership status, family status, disability and any other characteristic protected by law. Renesas is committed to providing accommodations for people with disabilities. If you require an accommodation, we will work with you to meet your needs.