Applications Engineering Intern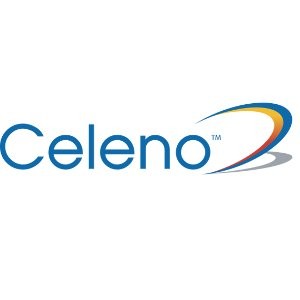 Celeno
IT, Operations
Milpitas, CA, USA
Posted on Wednesday, November 1, 2023
Job Type: Temporary - Full Time
Travel Required: 0%
Remote Work Available: No
Renesas is one of the top global semiconductor companies in the world. We strive to develop a safer, healthier, greener, and smarter world, and our goal is to make every endpoint intelligent by offering product solutions in the automotive, industrial, infrastructure and IoT markets. Our robust product portfolio includes world-leading MCUs, SoCs, analog and power products, plus Winning Combination solutions that curate these complementary products. We are a key supplier to the world's leading manufacturers of the electronics you rely on every day; you may not see our products, but they are all around you.
Renesas employs roughly 21,000 people in more than 30 countries worldwide. As a global team, our employees actively embody the Renesas Culture, our guiding principles based on five key elements: Transparent, Agile, Global, Innovative, and Entrepreneurial. Renesas believes in, and has a commitment to, diversity and inclusion, with initiatives and a leadership team dedicated to its resources and values. At Renesas, we want to build a sustainable future where technology helps make our lives easier. Join us and build your future by being part of what's next in electronics and the world.
Job overview:

Application Engineering intern position for Renesas's Automotive-Power team. This team develops some of the highest performance and integrated solutions in the market with a focus on Automotive applications, and will also experiment with new ways of executing on all phases of the IC development process. The environment will be highly dynamic and very fast paced. All team members are fully empowered to make decisions within the scope of their job function and are expected to be relentlessly focused on achieving project goals no matter what the obstacles may be.

Responsibilities:
Helping in product characterization, provide technical collateral (Data sheets and Applications notes), reference designs, training, direct customer support and failure analysis support.

Interfaces with customers, central applications group, Field Application Engineers', design/product/test/reliability engineering, marketing and Technical Documents Dept., to provide technical and application support for our products.

Device Characterization: Perform device bench characterization of the different products to set limits in the data sheet. Work with the Product and Test engineers to validate product performance and correlation between Lab and ATE.

Design demo boards for engineering and customer evaluation.

Documentation: Use Frame-Maker software for publishing Data Sheets, Tech Briefs and Application Notes. Document any test procedures for future reference and when possible publish articles and conference papers to highlight our products performance advantages.

Customer Support: Support marketing and sales to facilitate the design-in of our products as well as providing technical assistance to address customer questions and analyze field returns. Train Field Application Engineers on products and demonstrations systems to enhance sales channel effectiveness.

Responsible for Test chip validation, as well as customer issue correlation


Requirements:
• Minimum in progress Bachelor's in Electrical Engineering or Computer Science.
• Hands-on experience in the lab debugging, probing and characterizing silicon using a mixture of custom-made and standard equipment such as power supplies, digital oscilloscopes, spectrum analyzers, etc.
• Excellent knowledge of analog design and lab troubleshooting skills.
• Excellent verbal and written communication skills.
• Good presentation and leadership skills.
• Drive tasks under pressure to meet urgent internal and external deliverables.
• Self-motivated, conscientious and work well in a team environment.
• Knowledge of Python and LabView software for automating lab test - preferred.

Renesas Electronics America is an equal opportunity and affirmative action employer, committed to celebrating diversity and fostering a work environment free of discrimination on the basis of sex, race, religion, national origin, gender, gender identity, gender expression, age, sexual orientation, military status, veteran status, or any other basis protected by federal, state or local law.