Associate Field Applications Engineer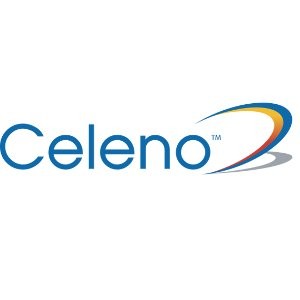 Celeno
IT
Milpitas, CA, USA
Posted on Thursday, November 2, 2023
Renesas Electronics Americas (REA) is a dynamic, multi-cultural tech company where employees can learn, mentor and thrive. REA brings together the strong financial foundation of a multi-billion dollar global operation and the flexibility and velocity of a smaller organization. We are developing technologies for the latest advances in mobile computing, secured connected devices, autonomous driving, smart homes and factories and more. Our solutions are at the heart of products developed by the major innovators around the world. Join us and be part of what's next in electronics. For more information about Renesas, please visit Jobs @ Renesas.
The IoT/Consumer Field Applications Engineering team is looking for a talented Electrical, Electronics or Computer Engineering graduate to join our team as an Associate FAE in our Milpitas/San Jose office. Our team can be thought of as 'Technical Sales' and works on designing in Renesas solutions in cutting edge consumer products. The successful candidate will work directly with FAEs, Sales teams as well as our customers. A new team member working with our team can expect to learn the consumer market, building solutions for the top tier consumer products, researching and learning a number of different technical products including MCUs, Connectivity, Power management, Mixed signal data processing and more.
Primary Responsibilities:
Provide on-site and off-site support in both reactive and proactive modes for key customers and the Renesas Sales team.

Candidate will meet with customers and use our Renesas products, to cultivate and convert design opportunities, position Renesas products, demonstrate technology, address customer obstacles and advance opportunities to design wins.

Candidate will regularly support customers as they work through system related bring-up or deal with any Renesas products related issues.

Candidate efforts will be focused on understanding and demonstrating Renesas' value proposition and solving technical concerns in order to ensure that the customer uses Renesas products. Additional responsibilities include product characterization, design simulations and competitive analysis.

Support embedded programming as per customer needs.

Candidate will have the opportunity for hands-on circuit design and testing
Qualifications:
Candidates must be graduating with a Bachelor's degree or higher in Electronics, Electrical or Computer Engineering

Preferred 1-2 years of professional experience as an (Field) Application Engineer or Design Engineer.

Knowledge of the semiconductor industry is a plus.

MATLAB, Simulink Model and Simulation tools knowledge is a plus.

Excellent interpersonal and communication skills are mandatory, as customer interface will be a significant aspect of the job.

Must be a self-motivated team player who is able to take direction, manage multiple tasks simultaneously, and communicate effectively.