Staff Linux MPU Application Engineer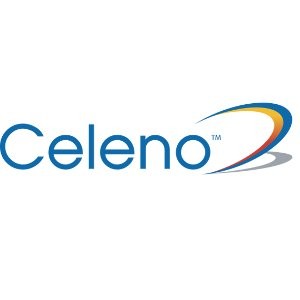 Celeno
Düsseldorf, Germany
Posted on Friday, November 3, 2023
The RZ MPU Application Engineer act as a bridge between customers and engineering teams, the AE use customer input and sales information to design or re-design, develop, test, and implement complex software programs and applications.
The AE also provides direct technical support and expertise to customers and often performing sales presentations and demonstrations, it is expected to have programming expertise, leadership qualities, technical skills, time management skills, and be customer service orientation.
The Role:
• Linux and RTOS OS programming expertise and Artificial Intelligence know-how
• Very good knowledge of RZ MPU products
• Understanding how the RZ MPU products should be used to create systems at customers.
• Creating sample code or Proof of Concept demonstrations
• Understanding the needs of the customer (including commercial aspects)
• Attending conferences and industry events
• Collaborating with Sales & FAEs and design team to ensure requirements are met
• Strong understanding of company products or services as well as business position and competition to keep business competitive
Your Profile
• Bachelor's or Master degree in engineering-related field.
• Experience in development engineering or Application engineering field in the area of Microprocessors
• Linux and RTOS OS programming expertise
• Very good knowledge of MPU products
• Strong communication skills.
• Ability to manage complex projects and multi-task.
• Excellent organizational skills.
• Ability to flourish with minimal guidance, be proactive, and handle uncertainty.
• Proficient in Word, Excel, Outlook, and PowerPoint.
• Comfortable using a computer for various tasks.
• Ability to work in a multicultural environment.
Renesas Electronics Corporation (TSE: 6723) empowers a safer, smarter and more sustainable future where technology helps make our lives easier. A leading global provider of microcontrollers, Renesas combines our expertise in embedded processing, analog, power and connectivity to deliver complete semiconductor solutions. These Winning Combinations accelerate time to market for automotive, industrial, infrastructure and IoT applications, enabling billions of connected, intelligent devices that enhance the way people work and live. Learn more at renesas.com. Follow us on LinkedIn, Facebook, Twitter, YouTube, and Instagram.
Renesas' mission, To Make Our Lives Easier, is underpinned by our company culture, TAGIE. TAGIE stands for Transparent, Agile, Global, Innovative and Entrepreneurial. Our goal is to embed this unique culture in everything we do to succeed as a company and create trust with our diverse colleagues, customers and stakeholders.
We are committed to creating a diverse culture where everyone is included and feels a sense of belonging. For more information, please read our Diversity & Inclusion Statement.