Sr. Staff Global Account Manager- Atlanta, GA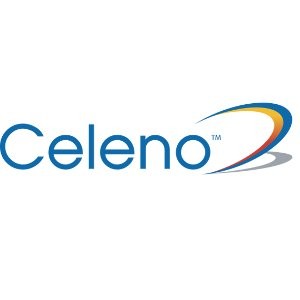 Celeno
Sales & Business Development
United States
Posted on Saturday, November 4, 2023
Job Type: Permanent - Full Time
Travel Required: Up to 50%
Remote Work Available: Yes
Renesas is one of the top global semiconductor companies in the world. We strive to develop a safer, healthier, greener, and smarter world, and our goal is to make every endpoint intelligent by offering product solutions in the automotive, industrial, infrastructure and IoT markets. Our robust product portfolio includes world-leading MCUs, SoCs, analog and power products, plus Winning Combination solutions that curate these complementary products. We are a key supplier to the world's leading manufacturers of the electronics you rely on every day; you may not see our products, but they are all around you.
Renesas employs roughly 21,000 people in more than 30 countries worldwide. As a global team, our employees actively embody the Renesas Culture, our guiding principles based on five key elements: Transparent, Agile, Global, Innovative, and Entrepreneurial. Renesas believes in, and has a commitment to, diversity and inclusion, with initiatives and a leadership team dedicated to its resources and values. At Renesas, we want to build a sustainable future where technology helps make our lives easier. Join us and build your future by being part of what's next in electronics and the world.
To further strengthen our Strategic Sales Team we are looking for a highly technical, knowledgeable, and experienced Global Account Manager to own revenue growth and funnel Design-in/Design wins for single large Strategic Industrial Account worldwide. This industrial account is a Global Tier 1 Industrial manufacturer headquartered in the United States. This person should have the ability to work with internal sales resources and distribution sales teams to drive new design activity, accurately track and forecast revenue, speak technically with engineers, design-in our devices on new design opportunities, think strategically to focus on the right areas of the account, have the business acumen to grow Renesas business at the account, and have the personality to grow and foster the relationships required with customer executive leadership, engineering leadership and individual contributors, procurement, operations, and distribution.
Roles and Responsibilities:
• Develop and execute sales strategy to maximize revenue growth, increase market share, and establish/maintain Renesas as a strategic supplier
• Direct responsibility for driving opportunity discovery, design In, and revenue conversion - full funnel management
• Responsible for accurate forecasting of customer revenue on a monthly basis
• Work with FAE and manage technical resources across multiple Business Units
• Work closely with and lead global and cross-functional teams
• Develop and maintain strong customer engineering, purchasing, and management relationships at all levels
• Highly motivated to sell solution based silicon
Your profile:
• Engineering degree preferred, EE or CS
• 5+ years technical and executive selling experience in the semiconductor industry
• Proven record of successfully growing direct account responsibilities
• Excellent skills in customer interaction and negotiation, results driven, team player
• Self-directed, analytical, attentive to detail, and dedicated to quality of work
• Experienced and comfortable in a global role
• Live in or willing to relocate to Southeastern US (Atlanta, GA preferred)
• Travel Required
Renesas Electronics America is an equal opportunity and affirmative action employer, committed to celebrating diversity and fostering a work environment free of discrimination on the basis of sex, race, religion, national origin, gender, gender identity, gender expression, age, sexual orientation, military status, veteran status, or any other basis protected by federal, state or local law.