Associate Field Applications Engineer (FAE)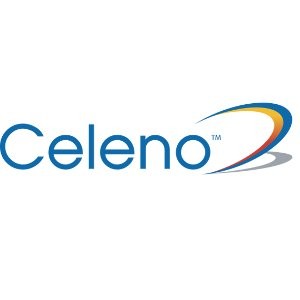 Celeno
IT
Milpitas, CA, USA
Posted on Thursday, November 9, 2023
Job Type: Associate Field Applications Engineer
Travel Required: No
Remote Work Available: No
Renesas is one of the top global semiconductor companies in the world. We strive to develop a safer, healthier, greener, and smarter world, and our goal is to make every endpoint intelligent by offering product solutions in the automotive, industrial, infrastructure and IoT markets. Our robust product portfolio includes world-leading MCUs, SoCs, analog and power products, plus Winning Combination solutions that curate these complementary products. We are a key supplier to the world's leading manufacturers of the electronics you rely on every day; you may not see our products, but they are all around you.
Renesas employs roughly 21,000 people in more than 30 countries worldwide. As a global team, our employees actively embody the Renesas Culture, our guiding principles based on five key elements: Transparent, Agile, Global, Innovative, and Entrepreneurial. Renesas believes in, and has a commitment to, diversity and inclusion, with initiatives and a leadership team dedicated to its resources and values. At Renesas, we want to build a sustainable future where technology helps make our lives easier. Join us and build your future by being part of what's next in electronics and the world.
Field Applications Engineer – Entry Level
Renesas Electronics Americas (REA) is a dynamic, multi-cultural tech company where employees can learn, mentor and thrive. REA brings together the strong financial foundation of a multi-billion dollar global operation and the flexibility and velocity of a smaller organization. We are developing technologies for the latest advances in mobile computing, secured connected devices, autonomous driving, smart homes and factories and more. Our solutions are at the heart of products developed by the major innovators around the world. Join us and be part of what's next in electronics. For more information about Renesas, please visit https://jobs.renesas.com/
This is an entry level position for a qualified individual to work in Renesas' Sales Organization under a senior level Field Applications Engineer.
PRIMARY RESPONSIBILITIES
This engineer will work under a senior level Field Applications Engineer to assist with the development of new customer designs, perform technical reviews, provide analysis and troubleshooting efforts and conduct new product evaluations. Extensive hands-on supporting the local lab will be required.

Efforts will be focused on understanding and demonstrating Renesas' value proposition and solving technical concerns in order to ensure that the customer uses Renesas products. Additional responsibilities include product characterization, design simulations and competitive analysis.

As you gain knowledge, skill and experience, the role will evolve to take on additional responsibility of a Field Applications Engineer.

When you become a full time Field-Based Applications Engineer, you will be the primary technical resource for pre-sales and post-sales support in your region.

Your main responsibility is securing design wins across a wide range of customers.

You will meet with customers and use your analog and power expertise to cultivate design opportunities, position Renesas products, demonstrate technology, address customer obstacles and advance opportunities to design wins.

You will provide real-time support in both reactive and proactive modes for key customers and the Renesas Sales/REP team.

You are highly driven, customer-focuses, hold excellent problem solving and communication skills, and have ability to handle several complex issues in parallel.

You will regularly support customers on-site as they work through system related bring-up or deal with any Renesas products related issues.

Your specific responsibilities will include but are not limited to the following:

Must be able to quickly and effectively troubleshoot power supply circuits, assist with external component selection and board layout, lead technical discussions and to present technical features and benefits of Renesas products.

Achieve assigned design win and revenue goals for Renesas products.

Provide guidance on the value and strategic fit of the assigned product family and then work with the account teams to establish the proper sales goals and strategy.

Provide competitive updates to the field and help develop impeding strategies.

Establish dialogue with marketing and management teams of the assigned product lines, updating them on progress of the agreed to objectives and market dynamics as well as competitive inputs.

Can modify evaluation boards as required for customer demo, delivers demo to customer site and "brings up" and debugs customer boards in the lab.

Able to conduct schematic/layout review on-site with customer.

Understands competitive offering and uses detailed product understanding to overcome customer obstacles.

Leads the effort for technical discovery (uncovering) on key customer designs. Must establish a close relationship with designers, component engineers, the local rep sales team, and distributors
QUALIFICATIONS
Candidates must be graduating with a Bachelor's degree or higher in Electrical Engineering.

Knowledge of the semiconductor industry is a plus.

Applies business acumen to strive for success while prioritizing efforts towards highest ROI opportunities.

Excellent interpersonal skills are mandatory, as customer interface will be a significant aspect of the job.

Must be a self-motivated team player who is able to take direction, manage multiple tasks simultaneously, and communicate effectively
Renesas Electronics America is an equal opportunity and affirmative action employer, committed to celebrating diversity and fostering a work environment free of discrimination on the basis of sex, race, religion, national origin, gender, gender identity, gender expression, age, sexual orientation, military status, veteran status, or any other basis protected by federal, state or local law.