Equipment Maintenance Technician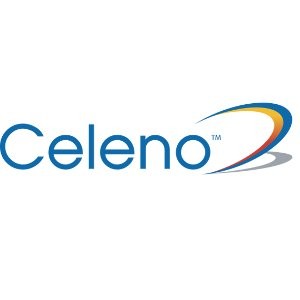 Celeno
Palm Bay, FL, USA
Posted on Thursday, November 9, 2023
Renesas is one of the top global semiconductor companies in the world. We strive to develop a safer, healthier, greener, and smarter world, and our goal is to make every endpoint intelligent by offering product solutions in the automotive, industrial, infrastructure and IoT markets. Our robust product portfolio includes world-leading MCUs, SoCs, analog and power products, plus Winning Combination solutions that curate these complementary products. We are a key supplier to the world's leading manufacturers of the electronics you rely on every day; you may not see our products, but they are all around you.
Renesas employs roughly 21,000 people in more than 30 countries worldwide. As a global team, our employees actively embody the Renesas Culture, our guiding principles based on five key elements: Transparent, Agile, Global, Innovative, and Entrepreneurial. Renesas believes in, and has a commitment to, diversity and inclusion, with initiatives and a leadership team dedicated to its resources and values. At Renesas, we want to build a sustainable future where technology helps make our lives easier. Join us and build your future by being part of what's next in electronics and the world.
Renesas Electronics America Inc. is looking to fill the role of Maintenance Technician supporting our wafer fabrication equipment in our manufacturing facility in Palm Bay, Florida. The successful candidate will be a self-starter with excellent written and communication skills. This position offers development opportunities working for a leader in the design and manufacture of high-performance analog semiconductors. If you are qualified and interested, we invite you to apply.

Education Requirements:
AS or AA in electronics, electrical, mechanical engineering or military training in electronics, avionics, or nuclear power support.
Experience Requirements / Skills:
Strong Foundation of mechanical skills

Demonstrable knowledge of pneumatic, vacuum, hydraulic, and robotic systems

Strong foundation of electronic skills

Understanding and interpreting schematics, wiring diagrams, and technical drawings.

Demonstrated knowledge in how to approach installation, operation, repair, and maintenance of electromechanical equipment.

Demonstrated knowledge in diagnosing, testing, and repairing equipment by utilizing electrical repair procedures.

Excellent Oral communication skills

Excellent Written Communication skills

Demonstrated problem solving ability

Familiar with basic operating systems like Microsoft Word, Excel, Outlook and PowerPoint
Physical Requirements:
Must be able to lift 40lbs.
Essential Job Responsibilities:
This position involves the preventative and corrective maintenance of the tool sets found in the Implant area. Tool sets include AMAT 9500, Varian E220, and Axcelis (Eaton) 6200.
Renesas Electronics America is an equal opportunity and affirmative action employer, committed to celebrating diversity and fostering a work environment free of discrimination on the basis of sex, race, religion, national origin, gender, gender identity, gender expression, age, sexual orientation, military status, veteran status, or any other basis protected by federal, state or local law.