Sr Digital Engineer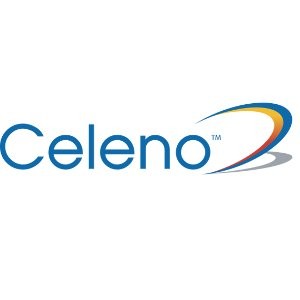 Celeno
Tokyo, Japan
Posted on Friday, November 10, 2023
Job Type: Permanent - Full Time
Remote Work Available: Yes
Renesas is one of the top global semiconductor companies in the world. We strive to develop a safer, healthier, greener, and smarter world, and our goal is to make every endpoint intelligent by offering product solutions in the automotive, industrial, infrastructure and IoT markets. Our robust product portolio includes world-leading MCUs, SoCs, analog and power products, plus Winning Combination solutions that curate these complementary products. We are a key supplier to the world's leading manufacturers of the electronics you rely on every day; you may not see our products, but they are all around you.
Renesas employs roughly 21,000 people in more than 30 countries worldwide. As a global team, our employees actively embody the Renesas Culture, our guiding principles based on five key elements: Transparent, Agile, Global, Innovative, and Entrepreneurial. Renesas believes in, and has a commitment to, diversity and inclusion, with initiatives and a leadership team dedicated to its resources and values. At Renesas, we want to build a sustainable future where technology helps make our lives easier. Join us and build your future by being part of what's next in electronics and the world.
[Background of Recruitment]
We are expanding our product portfolio mainly on PMIC and GDU, in both Automotive and Consumer markets.
We are looking for an engineer who is familiar with digital front-end design.
Experience in the mixed-signal products, especially on PMICs and GDUs is a plus.
[Responsibilities]
Interpreting requirements specifications to develop digital designs from the block level to top-level system for Dialog's mixed-signal IC products.
Design verification and developing advanced verification methodologies. RTL Design for low power products.
Contribution to innovation of designs approaches and methodologies.
- Design of optimized digital blocks meeting functional, cost and low power constraints and ensure spec compliance.
- Take over technical leadership for sub-systems or for complete digital system and drive from specification to production ramp.
- Develop TCL scripts and design constraints to perform synthesis, DFT insertion and static timing analysis.
- Support DFT strategy and implementation.
- Verification planning, feature extraction and verification test case development.
- Interface with P & R for Digital hand-off and post layout verification.
- Develop test vectors for production test.
- Instigate review meetings with Design Engineers.
- Perform physical silicon device evaluation where necessary.
- Develop work-around solutions where necessary to overcome device errata including documentation.
- Support RFQ process where necessary.
- Coach and mentor less experienced team members.
[Required Skills and Work Experience]
[Must]
- Degree level qualification in Electronics Engineering or a related discipline typically required
[Want]
- Typically 5 – 8 years experience
- Experience working in semiconductors ideally PMIC or Audio with focus on mixed signal integrated circuits and low power digital design techniques
Fluent in either (System) Verilog or VHDL RTL coding and ASIC design methodology
- Proven ability to optimize and develop design architecture from chip inception to compliant netlist
- Proficiency in developing block and top level timing constraints for STA and P & R sign off
- Experience of scan insertion and ATPG generation
- Technical expert of industry standard tools and procedures
- Ability to work with minimal instruction – either independently or collaboratively
- Ability to make good judgement in selecting method/technique for obtaining solutions
- Able to confidently share own expertise and work to colleagues and customers
- Able to make significant contribution to projects, programs and business initiatives through creativity and ingenuity
- Results-oriented and able to deliver on-time under a tight schedule
- Ability to work both independently and part of a team
- Flexible to undertake occasional international travel at short notice
- Excellent command of verbal and written English
- Ability to propose innovative solutions
[Required Language Skills]
[English]Business Level (TOEIC 700)
[Japanese]Business Level