Associate Application Engineer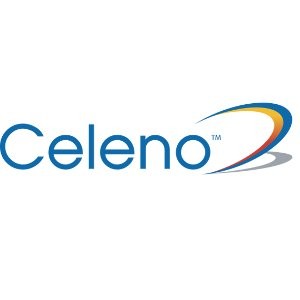 Celeno
Software Engineering
Ottawa, ON, Canada
Posted on Friday, November 10, 2023
Job Type: Permanent - Full Time
Travel Required: 0%
Remote Work Available: No
Renesas is one of the top global semiconductor companies in the world. We strive to develop a safer, healthier, greener, and smarter world, and our goal is to make every endpoint intelligent by offering product solutions in the automotive, industrial, infrastructure and IoT markets. Our robust product portolio includes world-leading MCUs, SoCs, analog and power products, plus Winning Combination solutions that curate these complementary products. We are a key supplier to the world's leading manufacturers of the electronics you rely on every day; you may not see our products, but they are all around you.
Renesas employs roughly 21,000 people in more than 30 countries worldwide. As a global team, our employees actively embody the Renesas Culture, our guiding principles based on five key elements: Transparent, Agile, Global, Innovative, and Entrepreneurial. Renesas believes in, and has a commitment to, diversity and inclusion, with initiatives and a leadership team dedicated to its resources and values. At Renesas, we want to build a sustainable future where technology helps make our lives easier. Join us and build your future by being part of what's next in electronics and the world.
Renesas Electronics Canada is looking for a full-time Associate Applications Engineer at our Ottawa, Ontario location with a January start date.
Responsibilities
As an Applications Engineer at Renesas you will work directly with system architects, validation engineers and others on the applications engineering team on configuring Renesas' flagship timing devices focused on the wireless market.
Your primary focus will be on performance optimization of our RF PLL devices, with a strong emphasis on analog PLL optimization. This will require extensive lab work and customized scripting, as well as interacting with cross-functional teams, to achieve the best performance possible.
Position Requirements
- BSE or Masters in Electrical Engineering (or similar)
- Coursework in circuit analysis
- Good understanding of frequency domain signals analysis, including BODE plots, FFTs, spectrum analysis.
- Experience using scripting languages (Python preferred)
- Must be flexible and adaptable to changing priorities
- Self-starter, not afraid to ask questions and seek guidance
- Curious with a strong desire to grow
- Good attention to detail
Optional Requirements
- Experience using lab equipment such as oscilloscopes, spectrum analyzers and function generators
- Knowledge of PLL architecture as an example of a closed loop control system
- Knowledge of transmission line effects and termination schemes (CMOS, LVPECL, LVDS, etc.)
- Solder and rework experience
Renesas Electronics Canada is an Equal Opportunity employer. All qualified applicants will receive consideration for employment regardless of race, national or ethnic origin, colour, creed or religion, age, sex (including gender and pregnancy), sexual orientation, marital or civil status, same-sex partnership status, family status, disability and any other characteristic protected by law. Renesas is committed to providing accommodations for people with disabilities. If you require an accommodation, we will work with you to meet your needs.