Sr Manager of Enterprise Applications Finance Lead responsible for next-generation global IT systems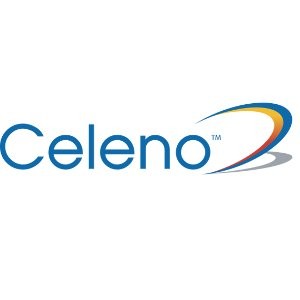 Celeno
IT, Accounting & Finance
Tokyo, Japan
Posted on Tuesday, November 14, 2023
Job Type: Permanent - Full Time
Travel Required: Up to 25%
Remote Work Available: Yes
Renesas is one of the top global semiconductor companies in the world. We strive to develop a safer, healthier, greener, and smarter world, and our goal is to make every endpoint intelligent by offering product solutions in the automotive, industrial, infrastructure and IoT markets. Our robust product portolio includes world-leading MCUs, SoCs, analog and power products, plus Winning Combination solutions that curate these complementary products. We are a key supplier to the world's leading manufacturers of the electronics you rely on every day; you may not see our products, but they are all around you.
Renesas employs roughly 21,000 people in more than 30 countries worldwide. As a global team, our employees actively embody the Renesas Culture, our guiding principles based on five key elements: Transparent, Agile, Global, Innovative, and Entrepreneurial. Renesas believes in, and has a commitment to, diversity and inclusion, with initiatives and a leadership team dedicated to its resources and values. At Renesas, we want to build a sustainable future where technology helps make our lives easier. Join us and build your future by being part of what's next in electronics and the world.
Renesas Electronics will recruit the next generation of leaders who will be responsible for global integrated IT systems and DX promotion.
To accelerate our focus on semiconductor solutions, which are the core of AI and IoT technologies, such as autonomous driving of automobiles, we have continuously acquired company in Europe and the United States over the past few years in order to continue to win in the global market.
We are currently promoting a project to integrate such as SAP, CRM, SCM, MDM and other core processes and systems globally in order to maximize the benefits of this project and to aim becoming a 2 trillion-yen company.
In addition, to promote DX in the value-added area after the completion of this project, we are building and strengthening a global IT organization that optimally allocates human resources in Asia, Europe and the US.
We will recruit in-house consultants to serve as next-generation leaders in the global IT integration and DX promotion.
Let's join in a truly global environment and demonstrate your abilities to the fullest in an exciting project while competing with our global colleague.
[Job Description]
1. Lead and support the ISD (Information Systems Division) colleagues working in Finance Costing and all related tools
2. Be the main responsible / interface between the defined business key users and the ISD Enterprise Applications Finance team
3. Support our internal customers using the provided systems you are responsible for in case of problems
4. Collaborate with members of other Process and IT(Information Technology) teams to configure the solution
5. Follow the defined ISD change management process
6. Collaborate on innovative solutions to support the future of Finance
7. Attend conferences on ERP and related topics to stay informed about available technologies in the market
[MUST]
1. 10+ years of professional experience of SAP FI/CO functional proficiency and hands-on configuration
2. Ensure the solution built is scalable to high volume, flexible for future enhancements, and upgradable for next generation solutions
3. Project / task management and implementation performance based on agreed time scheduled with the business users.
4. Performance on service desk requests, based on key user feedback and statistics
5. Tight monitoring of external suppliers which delivers services
6. Excellent communicator and fluent in Japanese and English languages
6. Having deep knowledge of way of working of (SAP) Finance
7. Having the ability of building trust-based relationships with internal customers
8. Good business analyst skills
9. Good problem solving skills
10. Good experience in task- and project management
11. Be a team player