Senior/Associate Hardware Applications Engineer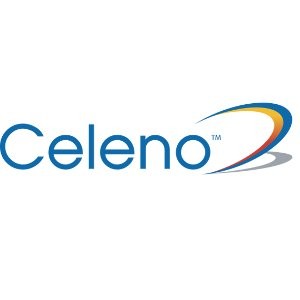 Celeno
IT, Other Engineering
Greece
Posted on Tuesday, November 14, 2023
The connectivity solutions divisions of Renesas in Greece are looking for a Senior or Mid Hardware Applications Engineer to join their team in Patras.
Principal Accountabilities:
• System design of HW applications based on Renesas chips
• Design and layout of printed circuit boards for HW system, application, and silicon evaluation, qualification, and demonstration.
• Support Evaluation engineers in the Lab with hardware-related evaluation.
• Responsible for the quality of HW deliverables to customers
• Review and support Customer HW designs
• Keep track of inventory of components for internal use.
• Schedule own tasks and outsourced work, in order to have all boards available in time.
• Schedule repeat orders of existing boards, in order to have boards available in time.
Knowledge, Skills, and Experience:
Essential
• Senior level: 8+ years deep working experience in HW system and PCB design or Academic level with 6+ years of experience.
• Mid-level: 4+ years deep working experience in HW system and PCB design or Academic level with 2+ years of experience.
• Solid experience in Python. Experience in testing is highly appreciated.
• Experience or interest in all aspects of PCB design.
• Ability to prioritize work, set goals, and meet deadlines.
• Good written and verbal communication skills.
• Human relations skills are important to convince others (e.g. in projects) based on technical knowledge and show assertiveness to alert superiors/colleagues.
• Ability to propose innovative and leading-edge solutions.
• Multi-disciplinary focus, HW, SW, and mechanical.
Desirable
• Knowledge in embedded
• RF design/knowledge
• Fulfill the role of administrator of available and ordered hardware.
Renesas Electronics Corporation (TSE: 6723) empowers a safer, smarter and more sustainable future where technology helps make our lives easier. A leading global provider of microcontrollers, Renesas combines our expertise in embedded processing, analog, power and connectivity to deliver complete semiconductor solutions. These Winning Combinations accelerate time to market for automotive, industrial, infrastructure and IoT applications, enabling billions of connected, intelligent devices that enhance the way people work and live. Learn more at renesas.com. Follow us on LinkedIn, Facebook, Twitter, YouTube, and Instagram.
Renesas' mission, To Make Our Lives Easier, is underpinned by our company culture, TAGIE. TAGIE stands for Transparent, Agile, Global, Innovative and Entrepreneurial. Our goal is to embed this unique culture in everything we do to succeed as a company and create trust with our diverse colleagues, customers and stakeholders.
We are committed to creating a diverse culture where everyone is included and feels a sense of belonging. For more information, please read our Diversity & Inclusion Statement.