Staff Strategic Planning Specialist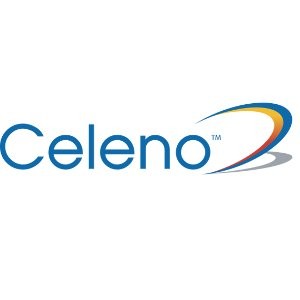 Celeno
Tokyo, Japan
Posted on Wednesday, November 15, 2023
Job Type: Permanent - Full Time
Travel Required: Up to 25%
Remote Work Available: Yes
Renesas is one of the top global semiconductor companies in the world. We strive to develop a safer, healthier, greener, and smarter world, and our goal is to make every endpoint intelligent by offering product solutions in the automotive, industrial, infrastructure and IoT markets. Our robust product portolio includes world-leading MCUs, SoCs, analog and power products, plus Winning Combination solutions that curate these complementary products. We are a key supplier to the world's leading manufacturers of the electronics you rely on every day; you may not see our products, but they are all around you.
Renesas employs roughly 21,000 people in more than 30 countries worldwide. As a global team, our employees actively embody the Renesas Culture, our guiding principles based on five key elements: Transparent, Agile, Global, Innovative, and Entrepreneurial. Renesas believes in, and has a commitment to, diversity and inclusion, with initiatives and a leadership team dedicated to its resources and values. At Renesas, we want to build a sustainable future where technology helps make our lives easier. Join us and build your future by being part of what's next in electronics and the world.
We are looking for a Supply Chain Analyst to conduct data analysis to improve our supply chain operations.
Our company is a global leader in providing semiconductor components.
With the expansion of sales, need to keep production capacity for the short and long term, and to achieve maximum sales and profits.
In this environment, we are recruiting members who can handle the following duties.
Your goal will be to help our supply chain run as smoothly and profitably as possible.
- Analyze demand and supply for customer needs and production capacity to develop accurate short to mid term sales forecasts.
- Analyze market trends to forecast and formulate supply chain strategies.
Compiling, analyzing, and reporting data (Inventory, supply chain related(OnTimeDelivery,etc), billings, backlog, etc.)
- Create processes and methods to gather supply chain data
- Analyzing and reporting and providing actionable insights on data
- Formulate and apply mathematical modeling to analyze validity of "OnTimeDelivery" using supply chain related data.
- Support production planning by analyzing sales forecast, historical data and inventory data
MUST
-experience in an analyst role
-Strong analytical and quantitative skills
-Advanced certification and experience with Excel.
-Ability to work independently and with cross-functional teams and ability to communicate to multiple levels
WANT
-Able to work smoothly in English
-Thorough knowledge and understanding of sales process, plans, forecasting and supply chain processes