Sr Application Engineer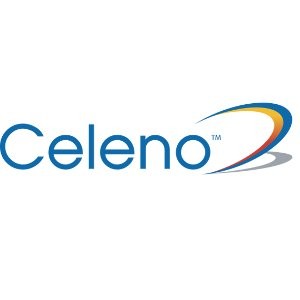 Celeno
Other Engineering
Palm Bay, FL, USA
Posted on Wednesday, November 15, 2023
Renesas is one of the top global semiconductor companies in the world. We strive to develop a safer, healthier, greener, and smarter world, and our goal is to make every endpoint intelligent by offering product solutions in the automotive, industrial, infrastructure and IoT markets. Our robust product portfolio includes world-leading MCUs, SoCs, analog and power products, plus Winning Combination solutions that curate these complementary products. We are a key supplier to the world's leading manufacturers of the electronics you rely on every day; you may not see our products, but they are all around you.
Renesas employs roughly 21,000 people in more than 30 countries worldwide. As a global team, our employees actively embody the Renesas Culture, our guiding principles based on five key elements: Transparent, Agile, Global, Innovative, and Entrepreneurial. Renesas believes in, and has a commitment to, diversity and inclusion, with initiatives and a leadership team dedicated to its resources and values. At Renesas, we want to build a sustainable future where technology helps make our lives easier. Join us and build your future by being part of what's next in electronics and the world.
Sr. application engineer for position in HiRel product group. Primary function will be to support Rad Hard MOSFET product development in a Validation and Application role. Secondary function to work on power products as need arises. You will be part of an engineering team responsible for device characterization, datasheet and application note documentation, and customer support.
1) Work in a multiple disciplinary New Product Development engineering team to help define, evaluate, characterize and document new product developments with the ultimate goal of bringing products to the marketplace.
2) Engage with potential customers in support of FAE or Marketing / Sales visits or conference calls to help refine their application needs into deliverable product features for future product definitions.
3) Support customer needs as they implement our products into their hardware systems via email, conf calls or on-site visits.
4) Participate in global industry conventions as a presenter.
RESPONSIBILITIES AND ESSENTIAL FUNCTIONS:
Device Characterization (50% of time):
You will work with a very talented team of Engineers to learn how to perform the different lab tests for the characterization of the different products. Prepare the validation plan and compile validation reports post bench testing/characterization.
Documentation (20% of time):
Data Sheets, Tech Briefs and Application Notes. You will be expected to keep accurate lab notes (software of your choice) and document any test procedures for future reference. Publish Data sheets, Tech Briefs, Application Notes, Customers Responses, and possible Articles.
Customer Support (20% of time):
You will work with marketing and sales to facilitate the design-in of our products. You will train Field Application Engineers on products and demonstrations systems to enhance sales channel effectiveness.
New Product Definition (10%)
In the long run, work with Marketing, Customer, Design and Product engineering teams to help define new products.
JOB REQUIREMENTS/ QUALIFICATIONS:
Need for candidate is time sensitive and therefore preferred to be a US citizen or have a green card.
Candidate must possess a minimum bachelor's degree (or equivalent) in Electrical/Electronic Engineering.
Candidate should be self-motivated and conscientious.
Candidate must have excellent verbal and written communication skills.
Candidate must have good presentation skills.
Candidate should have a good knowledge of MOSFETs, analog design and lab troubleshooting skills.
Candidate must understand and follow industry standards of test for both IC and discrete power devices.
Required Skills:
5+ Years in Applications and/or Systems Engineering role in Analog IC Development or Circuit Design Industry
MOSFET development experience highly desirable.
Power Management (DC-DC or AC-DC Regulation) experience preferred.
Proficient with electronic bench lab equipment (power supplies, function generators, multi-meters, oscilloscopes).
Familiar with Microsoft Office (Excel, Power Point).
Experience modeling circuits (SPICE and or IBIS) is desired but not mandatory.
Experience writing programming code (ie. Python) to automate lab bench equipment in GBIP/USB communication a plus.
Knowledge of Power management topologies: isolated and non-isolated.
Knowledge of PMBUS/I2C/SPI communication protocols are a plus.
Renesas Electronics America is an equal opportunity and affirmative action employer, committed to celebrating diversity and fostering a work environment free of discrimination on the basis of sex, race, religion, national origin, gender, gender identity, gender expression, age, sexual orientation, military status, veteran status, or any other basis protected by federal, state or local law.