Analog Design Engineer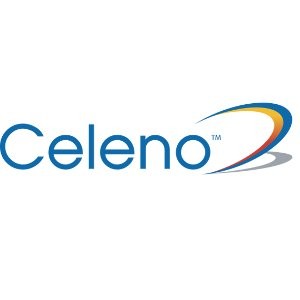 Celeno
Design
San Jose, CA, USA
Posted on Wednesday, November 15, 2023
Renesas is one of the top global semiconductor companies in the world. We strive to develop a safer, healthier, greener, and smarter world, and our goal is to make every endpoint intelligent by offering product solutions in the automotive, industrial, infrastructure and IoT markets. Our robust product portfolio includes world-leading MCUs, SoCs, analog and power products, plus Winning Combination solutions that curate these complementary products. We are a key supplier to the world's leading manufacturers of the electronics you rely on every day; you may not see our products, but they are all around you.
Renesas employs roughly 21,000 people in more than 30 countries worldwide. As a global team, our employees actively embody the Renesas Culture, our guiding principles based on five key elements: Transparent, Agile, Global, Innovative, and Entrepreneurial. Renesas believes in, and has a commitment to, diversity and inclusion, with initiatives and a leadership team dedicated to its resources and values. At Renesas, we want to build a sustainable future where technology helps make our lives easier. Join us and build your future by being part of what's next in electronics and the world.
Job Purpose:
Technical excellence in analog design in the area of high voltage/power management integrated circuits, delivering hands-on block designs from specification to clean database in collaboration with chip lead and layout designers. Responsible for block meeting all specifications.
Design, verification, and simulation of analog blocks for power management circuits including voltage references, bias circuits, comparators and amplifiers meeting performance, area and power specifications.
Learn and familiar with silicon debugging and design characterization.
Learn and familiar with lab evaluation in collaboration with Applications Engineers for own design.
Produce high quality documentation for own IP block.
Display strong problem solving capabilities, through delivering innovative designs.
Timely and accurate documentation.
Timely progress reporting and highlighting of risks/issues and taking responsibility for the resolution.
Proactively seek out, suggest and implement improvements to working practices and methodologies.
Demonstrate continuous improvement of technical, non technical skills, measured through manager review.
Knowledge and Skills:
Able to confidently share own expertise and work to others.
Familiar with key design tools(Virtuoso, matlab, verilog-a/d, MS-excel), fluent to use them.
Cross cultural awareness and sensitivity.
Excellent command of verbal and written English.
Ability to propose innovative solutions.
Concise and precise communication and presentation skills within multisite and multicultural environment
Qualifications:
BSEE or MSEE(preferred), new graduate, specialized in analog circuit design.
Legal working permit in US(US citizen or permanent resident is preferred).
Renesas Electronics America is an equal opportunity and affirmative action employer, committed to celebrating diversity and fostering a work environment free of discrimination on the basis of sex, race, religion, national origin, gender, gender identity, gender expression, age, sexual orientation, military status, veteran status, or any other basis protected by federal, state or local law