Sr Staff Engineer- Platform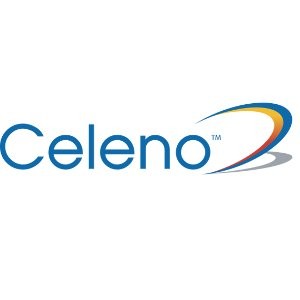 Celeno
India
Posted on Wednesday, November 15, 2023
Job Responsibilities:
Work with product team in coming up with various reference platform boards, customer reference boards, validation boards

Work with system architecture in defining board level architecture

Work with external board fabricators and coordinate the board designs

Work and manufacturing entities in planning various boards

Work with silicon design, package design, board design, board fabricators, etc, for ensuring the proper implementation of high speed interfaces such as DDR, PCIe and other high speed interfaces

Work with the cutting edge memory interface design team to simulate, analyze and improve the power integrity and signal integrity performance of chip, package ,board and system.

Work with timing/signal integrity team in analyzing SI and PI problems

Work closely with package design team to build overall package and board solution which meets all high speed complex timing requirements

Identify the components required and Work closely with procurement team on procuring them

Drive the board bring up

Drive the silicon bring up
Qualification:
BTech/MTech EE+ , PHD preferred.

10+ yrs. of experience on platform architecture related to data center compute, networking, edge computing etc

Strong knowledge in board designs for high speed interfaces such as PCIe Gen5/6, DDR5, USB 3.0, Ethernet 10G etc

Working with external vendors on board design, multi layer complex PCB design etc

Strong knowledge of transmission line theory and electromagnetic field theory, such as reflection, crosstalk, SSN and power noise.

Strong knowledge of the commonly used simulation models(S-parameter/SPICE/IBIS/IBIS-AMI...).

Strong knowledge of SOC package SI/PI design and analysis.

Knowledge of SOC floor planning and required tradeoffs is a plus

Knowledge of semiconductor package and circuit design.
Renesas Electronics Corporation (TSE: 6723) empowers a safer, smarter and more sustainable future where technology helps make our lives easier. A leading global provider of microcontrollers, Renesas combines our expertise in embedded processing, analog, power and connectivity to deliver complete semiconductor solutions. These Winning Combinations accelerate time to market for automotive, industrial, infrastructure and IoT applications, enabling billions of connected, intelligent devices that enhance the way people work and live. Learn more at renesas.com. Follow us on LinkedIn, Facebook, Twitter, YouTube, and Instagram.
Renesas' mission, To Make Our Lives Easier, is underpinned by our company culture, TAGIE. TAGIE stands for Transparent, Agile, Global, Innovative and Entrepreneurial. Our goal is to embed this unique culture in everything we do to succeed as a company and create trust with our diverse colleagues, customers and stakeholders.
We are committed to creating a diverse culture where everyone is included and feels a sense of belonging. For more information, please read our Diversity & Inclusion Statement.