Web Content Management Associate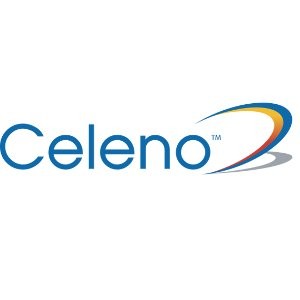 Celeno
San Jose, CA, USA
Posted on Friday, November 17, 2023
Job Type: Permanent - Full Time
Travel Required: 0%
Remote Work Available: Yes
Renesas is one of the top global semiconductor companies in the world. We strive to develop a safer, healthier, greener, and smarter world, and our goal is to make every endpoint intelligent by offering product solutions in the automotive, industrial, infrastructure and IoT markets. Our robust product portfolio includes world-leading MCUs, SoCs, analog and power products, plus Winning Combination solutions that curate these complementary products. We are a key supplier to the world's leading manufacturers of the electronics you rely on every day; you may not see our products, but they are all around you.
Renesas employs roughly 21,000 people in more than 30 countries worldwide. As a global team, our employees actively embody the Renesas Culture, our guiding principles based on five key elements: Transparent, Agile, Global, Innovative, and Entrepreneurial. Renesas believes in, and has a commitment to, diversity and inclusion, with initiatives and a leadership team dedicated to its resources and values. At Renesas, we want to build a sustainable future where technology helps make our lives easier. Join us and build your future by being part of what's next in electronics and the world.
Job profile:
Our team specializing in Web Content Management for Renesas.com is actively seeking a skilled graduate from the Marketing, Digital Marketing, or Communications fields. The role ideally suits those who have a keen interest in Marketing technology, Analytics, Search Engine Optimization (SEO), User Experience Design (UXD), and Information Architecture (IA). The position available is for a Web Content Manager, with the flexibility to work remotely. The successful candidate will work directly with Ashlie Kincannon, Sr. Manager of the Web Content team.
As a new addition to our team, you will gain hands-on experience in managing Content Management Systems (CMS) and navigating various web technology tech stacks. This experience will give you a comprehensive understanding of the digital infrastructure that underpins contemporary online marketing strategies. You will learn how to manage and publish content to the web, the principles of UI/UX design, SEO best practices, and project management skills, enabling you to oversee projects from inception to completion effectively.

Primary Responsibilities:
Handle various content types within the CMS and document management systems.

Establish a comprehensive understanding of the website's taxonomy, structure, templates, and product line prerequisites.

Collaborate effectively with business stakeholders, marketing associates, and creative teams on diverse projects and tasks.

Assess both new and existing content for adherence to brand/style guides, language fluency, grammar accuracy, and industry-standard practices.

Supervise web support for the Connectivity business, aiding in the development of web content enhancement roadmaps in collaboration with your manager.

Contribute to improving findability and user experience for video content on Renesas.com, working closely with the Web Operations Manager.

Lead the enhancement of Renesas's Product Longevity Program and Third-party tool pages, refining the messaging and content strategy for these programs and pages on Renesas.com.



Qualifications:
Bachelor's degree in Digital Marketing, Marketing, Communications, or a related field.

Excellent storytelling skills in written and visual content, based on strong writing, editing, and message development.

Familiarity with the basics of user experience design principles and search engine optimization best practices would be considered an asset.

Evident curiosity combined with robust analytical and problem-solving abilities

Ability to take the initiative and drive for results.

Demonstrated ability to build strong, influential relationships.

Exemplary time management skills, ensuring punctual project completion.

Located in San Jose, CA, or Austin, TX.
Renesas Electronics America is an equal opportunity and affirmative action employer, committed to celebrating diversity and fostering a work environment free of discrimination on the basis of sex, race, religion, national origin, gender, gender identity, gender expression, age, sexual orientation, military status, veteran status, or any other basis protected by federal, state or local law.