Staff RF Wireless Engineer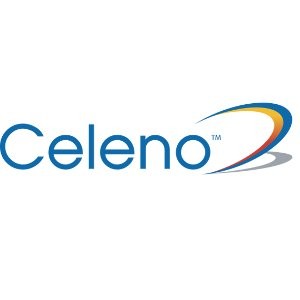 Celeno
San Diego, CA, USA
Posted on Friday, November 17, 2023
Renesas is one of the top global semiconductor companies in the world. We strive to develop a safer, healthier, greener, and smarter world, and our goal is to make every endpoint intelligent by offering product solutions in the automotive, industrial, infrastructure and IoT markets. Our robust product portfolio includes world-leading MCUs, SoCs, analog and power products, plus Winning Combination solutions that curate these complementary products. We are a key supplier to the world's leading manufacturers of the electronics you rely on every day; you may not see our products, but they are all around you.
Renesas employs roughly 21,000 people in more than 30 countries worldwide. As a global team, our employees actively embody the Renesas Culture, our guiding principles based on five key elements: Transparent, Agile, Global, Innovative, and Entrepreneurial. Renesas believes in, and has a commitment to, diversity and inclusion, with initiatives and a leadership team dedicated to its resources and values. At Renesas, we want to build a sustainable future where technology helps make our lives easier. Join us and build your future by being part of what's next in electronics and the world.
Job Description
Millimeter-wave/RF systems engineer will have a critical role in developing innovative topologies and architectures for 5G and Satcom networks. In this highly visible position, the mm-wave/RF systems engineer will oversee the system-level development of the-state-of-the-art millimeter-wave front-ends and determine the system architectures for next generation communication circuits. We are looking for highly motivated and talented problem-solvers with strong communication systems and IC design skills as well as solid EM background.
Responsibilities
Interpret the system-level requirements and translate those to the IC level specifications.
Identify best architectures and topologies for RF front-ends for beamforming systems.
Design mm-wave/RF IC's such as power amplifiers, LNA's, phase shifters, up/down converters and frequency multipliers.
Support full-cycle test & design validation, and hardware-to-simulation correlation studies in the lab.
Requirements
Master's (or equivalent) in Electronics/ Electrical Engineering
Solid understanding of RF system analysis such as link budget, frequency mixing and spurs, sampling theorem, FFT etc. Knowledge and experience with phased arrays are plus.
5+ years of experience in Design and Analysis of Radio Frequency Integrated Circuits, including amplifiers, frequency converters, oscillators, attenuators, phase shifters, etc.
Proficiency in Schematic, Layout, Verification in Cadence Virtuoso and ADS.
Experience in EM simulations both for on-chip and package parts. Hands-on experience in the lab, operating essential test equipment such as VNA, Spectrum analyzer.
Experience in programming in Matlab/Python or similar Good communication skills and effective team work.
Renesas Electronics America is an equal opportunity and affirmative action employer, committed to celebrating diversity and fostering a work environment free of discrimination on the basis of sex, race, religion, national origin, gender, gender identity, gender expression, age, sexual orientation, military status, veteran status, or any other basis protected by federal, state or local law.