Senior Staff Customer Program Manager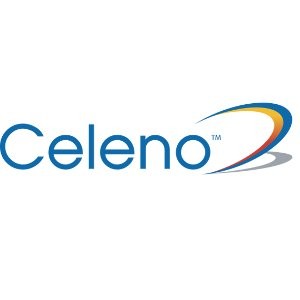 Celeno
Customer Service, Operations
Farmington Hills, MI, USA
Posted on Friday, November 17, 2023
Job Type: Permanent - Full Time
Travel Required: Up to 25%
Remote Work Available: No
Renesas is one of the top global semiconductor companies in the world. We strive to develop a safer, healthier, greener, and smarter world, and our goal is to make every endpoint intelligent by offering product solutions in the automotive, industrial, infrastructure and IoT markets. Our robust product portfolio includes world-leading MCUs, SoCs, analog and power products, plus Winning Combination solutions that curate these complementary products. We are a key supplier to the world's leading manufacturers of the electronics you rely on every day; you may not see our products, but they are all around you.
Renesas employs roughly 21,000 people in more than 30 countries worldwide. As a global team, our employees actively embody the Renesas Culture, our guiding principles based on five key elements: Transparent, Agile, Global, Innovative, and Entrepreneurial. Renesas believes in, and has a commitment to, diversity and inclusion, with initiatives and a leadership team dedicated to its resources and values. At Renesas, we want to build a sustainable future where technology helps make our lives easier. Join us and build your future by being part of what's next in electronics and the world.
Job Overview:
We are seeking a highly skilled and experienced Senior Staff MCU (Microcontroller Unit) Customer Project Manager to join our team. In this role, you will be responsible for leading and managing MCU projects for Automotive applications. You will serve as the primary point of contact between our organization and the customers (both internal and external customers), ensuring successful project execution, customer satisfaction, and on-time delivery.

Key Responsibilities:
• Interface to and partner with the Customers' technical HW and SW project teams
• Coordinate customer project needs with internal teams (development, system
• engineering, application engineering, sales) for a flawless project execution.
• Ensure that all products (HW, SW, Tools) are delivered on-time and within
• agreed scope.
• Coordinate internal HW/SW program activities beyond development from
• specification to production.
• Manage changes to the project scope and project schedule with appropriate
• techniques including change-control-boards and problem resolution management.
• Perform risk management to minimize project risks.
• Create and maintain comprehensive project documentation.
• Report and escalate to management as needed.
• Lead MCU projects for Automotive applications from initiation to completion, ensuring all project objectives are met within scope, budget, and schedule.
• Establish project goals, timelines, and milestones and track progress to ensure timely delivery.

Qualifications:
• Bachelor's degree in electrical engineering or equivalent.
• Knowledge of Automotive and MCU products, technologies, and industry trends.
• Proven experience as an Engineering Project Manager in the Automotive or Semiconductor industry with a minimum of 7 years of experience.
• Excellent project management skills, including the use of project management tools and software.
• Proficiency in risk management, problem-solving, and conflict resolution.
• Strong interpersonal and communication skills for building and maintaining customer relationships.
• Solid technical background with understanding and/or hands-on experience in
hardware and software development
• Self-organized with strong attitude of ownership and customer centricity
• Excellent client-facing and internal communication skills
• Excellent written and verbal communication skills
• Solid organizational skills including attention to detail and multitasking skills
• Familiar with Microsoft Office 365 environment, ideally Atlassian JIRA and
Confluence
• Ability to travel as needed to meet with customers and project teams
• Fluent in English (written and spoken)
• PMP / PMA certificate is a plus

Application Process:
If you meet the qualifications and are excited about this opportunity, please submit your resume and a cover letter detailing your relevant experience. We look forward to reviewing your application and potentially welcoming you to our team as a Senior Staff MCU Customer Project Manager.
Renesas Electronics America is an equal opportunity and affirmative action employer, committed to celebrating diversity and fostering a work environment free of discrimination on the basis of sex, race, religion, national origin, gender, gender identity, gender expression, age, sexual orientation, military status, veteran status, or any other basis protected by federal, state or local law.