Principal Hardware Engineer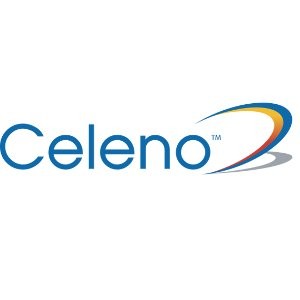 Celeno
Other Engineering
Farmington Hills, MI, USA
Posted on Friday, November 17, 2023
Renesas is one of the top global semiconductor companies in the world. We strive to develop a safer, healthier, greener, and smarter world, and our goal is to make every endpoint intelligent by offering product solutions in the automotive, industrial, infrastructure and IoT markets. Our robust product portfolio includes world-leading MCUs, SoCs, analog and power products, plus Winning Combination solutions that curate these complementary products. We are a key supplier to the world's leading manufacturers of the electronics you rely on every day; you may not see our products, but they are all around you.
Renesas employs roughly 21,000 people in more than 30 countries worldwide. As a global team, our employees actively embody the Renesas Culture, our guiding principles based on five key elements: Transparent, Agile, Global, Innovative, and Entrepreneurial. Renesas believes in, and has a commitment to, diversity and inclusion, with initiatives and a leadership team dedicated to its resources and values. At Renesas, we want to build a sustainable future where technology helps make our lives easier. Join us and build your future by being part of what's next in electronics and the world.
Responsibilities
• Provide device level and hardware board design support for Automotive MCU products including schematic and layout reviews
• Provide guidance for MCU designs to both internal teams and external customers
• Design boards and modules for the purpose of Proof-of-Concept or to enhance the functionality of existing evaluation boards
• Provide device support as referenced in the device Hardware Manuals
• Collaborate with global device design and software engineering teams
• Research new technology trends and provide insight and feedback to the product development teams for next generation devices
• Understand the needs of the customer (including commercial aspects) to help identify solutions for today and the future
• Attend conferences, industry events or participate in internal training events
• Collaborate with Marketing, Sales, FAEs, and device design teams to ensure technical requirements are met when new Renesas products are being designed
• Have a strong understanding of the company's products and services as well as business position and competition to keep business competitive
• Understand how the Automotive MCU products can be used to create systems at customers
• Work on individual projects to provide solutions, tools, documentation and knowledge to improve the usability of devices and software to set our customers up for success


Qualifications and Skills:

• The candidate should have a BSEE with 5+ years or MSEE with 3+ years of industry experience in microcontrollers or related applications engineering
• Experience with Automotive customers and applications is desired
• Experience in the development of Hardware designs for embedded systems
• Experience with CAD tools (schematic and layout)
• Experience with multi-layer (6+ layers) PCB design
• Experience with board validation and board bring-up
• Exposure to debug tools for embedded systems
• Strong communication skills
• Ability to manage complex projects and multi-task
• Excellent interpersonal, communication, and presentation skills and comfort in presenting to a wide range of audiences.
• Must be comfortable presenting technical topics to a technically savvy and demanding audience.
• Capable to communicate issues in a concise and effective way
• Ability to flourish with minimal guidance, be proactive, and handle uncertainty
• Occasional domestic and international travel may be required
Renesas Electronics America is an equal opportunity and affirmative action employer, committed to celebrating diversity and fostering a work environment free of discrimination on the basis of sex, race, religion, national origin, gender, gender identity, gender expression, age, sexual orientation, military status, veteran status, or any other basis protected by federal, state or local law.