Global VP of Product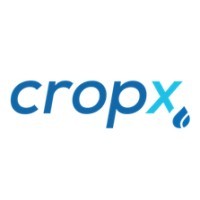 CropX
Product
United States
Posted on Tuesday, May 2, 2023
Description
CropX is a fast-growing company with a highly international footprint and an important mission to assist farmers and agribusinesses towards successful and sustainable outcomes with technology.
CropX is seeking an experienced and dynamic VP of Product to join our growing team focused on innovative technologies for the farming sector, including agricultural software and connected devices. In this pivotal role, you will drive our product strategy and road map, ensuring that our solutions delight our customers and drive company growth.
As VP of Product at CropX, you will be a member of the senior leadership team reporting to the CEO. You will be responsible for managing a team of product Mangers and will coordinate closely with CropX's technology and global commercial teams to bring new products to market.
To be successful in this pivotal role, you should be an experienced product leader and an exceptional collaborator who can roll sleeves up and get into details with development teams, customers, and strategic partners. The ideal candidate will also bring a strong understanding of agriculture technologies and their usage in farms and agribusinesses.
Responsibilities include:
Become the top expert in our customers' needs and perspectives via customer research, analytics, and relationship-building
Drive product strategy and roadmap processes in accordance with the company's vision and business goals
Translate strategy into action, with accountability across the entire product lifecycle from ideation through post-launch support
Collaborate closely with R&D, sales, support, and marketing teams
Mentor and lead others in the organization
Requirements
Strong knowledge and understanding of the agtech sector
10+ years of hands-on product management experience, preferably including hardware and software experience, B2B experience, and startup experience
Excellent communication skills and a collaborative mindset, capable of building effective relationships internally and externally and across all levels of the organization