Conversational AI Product Lead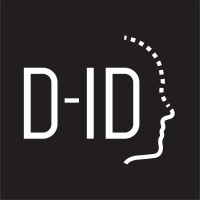 D-ID
Software Engineering, Product, Data Science
Tel Aviv-Yafo, Israel
Posted on Thursday, July 27, 2023
D-ID is on a mission to help businesses and creators put their best face forward. With our self-service studio and API, we enable users to generate videos featuring an endless selection of AI-powered presenters for a wide range of uses.
Founded in 2017, D-ID is a global leader in utilizing Deep Learning technology to animate the human (as well as not-so-human) face, capable of creating moving and talking avatars based on a single still photograph or illustration and a few lines of written or recorded text.
A building block of the Generative AI space, customers use D-ID's platforms for everything from crafting new forms of video storytelling, to elevating online courses by adding digital instructors, to putting a friendly face on customer service chatbots, all while dramatically reducing the time and cost of video production.
As D-IDs' Conversational AI Product Lead, you will be responsible for leading the development and management of the company's conversational solution, vision and technology into profitable offerings. You will work on the vision in order to define a solution strategy and drive it from vision to execution throughout the product life cycle. You will be responsible for accurately defining the conversational product's roadmap based on an in-depth understanding of customers' needs, data, the industry landscape, and D-ID's technology.
You will have end-to-end responsibility for the company's Conversational AI solution, including guiding development, working with 3rd-party NLP / LLM engines, working with NLP service companies, and being the "voice" of this product - both internally and externally.
In addition, exploring the most impactful use-cases of this solution, the value proposition of having a live conversation with a generated photorealistic person in real time, market needs, costs, pricing, and business model.
The Conversational AI field is becoming one of the hot-spoken topics around the globe, taking a major part in the Generative AI revolution and disrupting the way that people are communicating with machines. Together with D-ID's core technology, which enables the creation of a photorealistic person who can speak the text input in real time over a live stream video, has the potential to take AI-Conversation to its next level, and pioneer a new way for people to interact with machines.
This is your main responsibility!
Responsibilities
Responsible for establishing a new solution from scratch, based on Conversational-AI engines combined with D-ID's core technology.
Overall responsibility for defining and executing the solution strategy, product roadmap and specifications regarding product requirements based on in-depth understanding of prospects' needs.
Working closely with the R&D team, and the business teams.
Working closely with third-party NLP / LLM platforms and NLP service companies.
Integrations with external NLP / LLM resources and building a flexible solution end-to-end.
Designing conversation diagrams / playbooks for enterprise customers.
Responsible for being the top knowledge source in the company regarding Conversational-AI topics, prospects' questions, what's feasible, costs & efforts estimations, and timelines.
Full responsibility for successful deliveries to customers across all the predefined milestones, time to market, and production deliveries for the mass.
Overseeing competitive research.
Assist with refining the business model and pricing, in line with the company's strategic goals.
Influence business practices by driving innovative ideas, solutions, and products through leadership and decisive action.
Defining the product KPIs, monitoring them, and constantly striving to optimize them.
5+ years of experience in product management.
Proven track record of managing all aspects of a successful product, inbound and outbound, throughout its lifecycle. Demonstrated expertise in delivering "from Concept to Product", preferably in self-served products.
Data oriented & driven - a Must.
Strong technology orientation

SaaS products – a Must.
AI and Generative algorithms – an advantage.

Knowledge and proven experience in working with NLP engines / LLM models - a Must.
Experience with building AI conversation flows based on structured and unstructured data - an advantage.
Creativeness, open-mindedness and proactiveness in identifying trends and opportunities, and independently executing the full process from ideation to production.
Strategic orientation and analytical skills. Ability to gather and analyse large quantities of information & data and turn them into thoughtful and compelling product offerings.
Experience in high-growth startups environments.
Experience working with UX/UI designers.
Inspirational- able to inspire internally and to eventually inspire and lead an industry.
Excellent presentation skills.
Excellent communication and collaboration skills, with the ability to build strong relationships and work effectively across teams.
Strong leadership skills, with the ability to lead a cross functional team.
Excellence in modern product development methodologies, especially Agile-Scrum.
Hands-On.
Advantages:

Excellent English- written and verbal.
M.Sc./MBA degrees – an advantage.