Growth Product Manager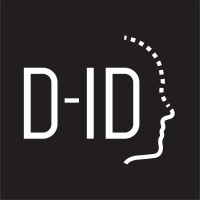 D-ID
Product, Sales & Business Development
Israel
Posted on Wednesday, September 20, 2023
D-ID is on a mission to help businesses and creators put their best face forward. With our self-service studio and API, we enable users to generate videos featuring an endless selection of AI-powered presenters for a wide range of uses.
Founded in 2017, D-ID is a global leader in utilizing Deep Learning technology to animate the human (as well as not-so-human) face, capable of creating moving and talking avatars based on a single still photograph or illustration and a few lines of written or recorded text.
A building block of the Generative AI space, customers use D-ID's platforms for everything from crafting new forms of video storytelling, to elevating online courses by adding digital instructors, to putting a friendly face on customer service chatbots, all while dramatically reducing the time and cost of video production.
We are seeking a highly motivated and results-driven Growth Product Manager to join our dynamic team. As a Growth Product Manager, you will play a pivotal role in driving the growth and success of our product. You will work at the intersection of product development and marketing, using data-driven insights to identify opportunities for improvement and implementing strategies to optimize key metrics.
Key Responsibilities:
Product Optimization: Collaborate with cross-functional teams to identify opportunities for product improvement. Drive initiatives to enhance user experience, onboarding processes, and overall product functionality to increase user engagement and retention.
Growth Strategy Development: Develop and execute growth strategies that align with our company's objectives. Define clear goals and KPIs to measure the success of growth initiatives.
User Acquisition: Work closely with marketing managers to develop and execute user acquisition strategies, leveraging various channels such as SEO, paid advertising, content marketing, and partnerships to attract and onboard new users or customers.
Conversion Rate Optimization (CRO): Implement CRO strategies to improve conversion rates at different stages of the user journey. Conduct A/B tests and analyze data to make informed decisions for enhancing conversion funnels.
Retention and engagement: Implement retention strategies to keep users engaged and coming back. Analyze user behavior and feedback to make product adjustments that promote long-term user satisfaction.
Data Analysis: Utilize data analysis tools and techniques to monitor and report on key performance metrics. Use data-driven insights to inform decision-making and adjust strategies as needed.
Experimentation: Develop and execute growth experiments to test hypotheses and identify growth opportunities. Continuously iterate on strategies based on experimentation results.
Referral Programs: Develop and manage referral programs to encourage users to refer others to our product. Leverage word-of-mouth marketing to drive organic growth.
Cross-functional Collaboration: Work closely with marketing, design, engineering, and other teams to ensure alignment and seamless execution of growth strategies.
5 years of experience in product management
Bachelor's degree in business, marketing, engineering, or a related field (Master's degree a plus).
Proven experience in product management, with a focus on growth, retention and user acquisition.
Strong analytical and data-driven mindset, with proficiency in data analysis tools (e.g., Google Analytics, Mixpanel).
Experience with A/B testing and experimentation.
Familiarity with digital marketing channels and strategies.
Excellent communication and collaboration skills.
Ability to thrive in a fast-paced, dynamic environment.
Results-oriented with a passion for driving growth.