#015 - Software Quality and Automation Engineer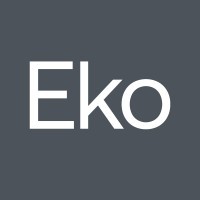 Eko
Software Engineering, Quality Assurance
Berkeley, CA, USA · k st, woodbury, mn, usa
Posted on Sunday, March 26, 2023
At Eko, we're dedicated to providing healthcare professionals with industry leading digital tools to hear and understand their patients' hearts and lungs. With our platform, clinicians can detect cardiopulmonary disease with higher accuracy, diagnose with more confidence, manage treatment effectively, and ultimately give their patients the best care possible.
With over $125M in funding from partners like 3M and the Mayo Clinic, Eko has become one of the fastest growing digital health companies, doubling our customer base in the last year to over 135,000 clinicians across 4,000 U.S. hospitals. We've built a tremendously talented, diverse, and mission driven team and are proud to be certified as a Great Place to Work®. Together we are committed to investing in each other and our mission to ensure all patients have access to high quality care.
Job Description: Develop and execute software tests for Eko to identify and resolve software problems. Duties include: collaborate with product/design/engineering to realize product requirements; identify issues, verify test cases, and executing them and their results; design, develop, and implement automation projects for applications; design test plans for automated software test procedures; identify and manage risks, issues, and potential defects through project life cycle; and participate in product technical and architectural design discussions.
Job Requirements: Bachelor's Degree (or foreign equivalent) in Computer Science and Engineering, Software Engineering, Computer Applications, or a related field and 5 years of progressively responsible IT experience, which includes 2 years of experience in the following skill set: Managing or leading a team; Creating and executing test documents such as test plan, test cases, and test report; Cucumber, TestNG, Postman and MySQL/PostgreSQL; Scripting in Shell or Python; Debugging on Android, iOS, and Linux; and Developing and testing software of medical devices.