Senior Database Administrator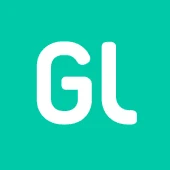 Greenlight
Software Engineering, IT
Bengaluru, Karnataka, India
Posted on Thursday, June 1, 2023
Greenlight is the leading family fintech company on a mission to help parents raise financially smart kids. We proudly serve more than 6 million parents and kids with our award-winning banking app for families. With Greenlight, parents can automate allowance, manage chores, set flexible spend controls, and invest for their family's future. Kids and teens learn to earn, save, spend wisely, and invest.
At Greenlight, we believe every child should have the opportunity to become financially healthy and happy. It's no small task, and that's why we leap out of bed every morning to come to work. Because creating a better, brighter future for the next generation depends on it.
The Community you will be a part of:
As a member of Greenlight's Infrastructure & Operations team, you will work collaboratively across many Engineering disciplines to ensure the foundation, security, and reliability that Greenlight's platforms are built to meet the highest standards while continuing to innovate. With a people-first mindset, you will have the opportunity to foster and grow your career in a supportive and empowering environment.
Greenlight is looking for an experienced Senior DBA to own and manage our operational databases supporting our direct-to-consumer and SaaS products. In this role you will collaborate with our engineering teams to coordinate migrations, call out dependencies, and plan for releases.
What you will be doing:
Analyze solutions and implement best practices for PostgreSQL, MySQL and DynamoDB infrastructure.
Provide NoSQL/SQL development guidance to engineering and technical support teams.
Design, build and maintain core database infrastructure that allow Greenlight to scale.
Actively monitor databases for performance issues, and take steps to identify, document, and resolve them.
Pair with SRE team to roll out production changes and mitigate database-related production incidents.
Collaborate with cross-functional teams to ensure data integration and synchronization across various systems.
Work on automation of database infrastructure and help engineering teams succeed by building self-service tooling.
Develop and maintain documentation including database schemas, configuration settings and standard operating procedures.
Facilitate and improve observability across database infrastructure and take proactive measures to prevent and resolve issues.
Perform capacity planning and forecasting to ensure adequate resources are available for current and future database needs.
Provide on-call support and facilitate database remediations resulting from incidents
Stay up to date with industry best practices, trends and emerging technologies related to database administration.
What you should bring:
5+ years of previous experience working as a DBA.
Experience managing mission critical highly transactional and distributed databases (MySQL preferred) in the cloud
Comfortable with rotational on-call support
Proficient in SQL development
Experience in troubleshooting and resolving database integrity issues, performance issues, blocking and deadlocking issues, replication and connectivity issues, etc
Excellent analytical and problem-solving skills, with the ability to work collaboratively within Infrastructure and across Engineering.
Experience in performance tuning, query optimization, and performance monitoring
Experience administering AWS RDS/Aurora, DynamoDB and/or Redis (AWS Elasticache)
Experience working with Terraform is a plus.
Who we are:
Now, it takes a special kind of person to join a never-been-done-before mission like ours. We need people who love working with each other because they know it makes us stronger, people who look to others and ask, "How can I help?" and then "How can we make this even better?" If you're ready to roll up your sleeves and help parents raise a generation of financially smart kids, apply to join our team today.
Who we are:
It takes a special team to aim for a never-been-done-before mission like ours. We're looking for people who love working together because they know it makes us stronger, people who look to others and ask, "How can I help?" and then "How can we make this even better?" If you're ready to roll up your sleeves and help parents raise a financially smart generation, apply to join our team.
Greenlight is an equal opportunity employer and will not discriminate against any employee or applicant based on age, race, color, national origin, gender, gender identity or expression, sexual orientation, religion, physical or mental disability, medical condition (including pregnancy, childbirth, or a medical condition related to pregnancy or childbirth), genetic information, marital status, veteran status, or any other characteristic protected by federal, state or local law.