Senior Security Engineer, Application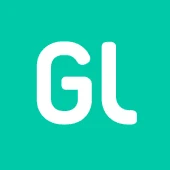 Greenlight
Bangalore Rural, Karnataka, India
Posted on Tuesday, July 11, 2023
Greenlight is the leading family fintech company on a mission to help parents raise financially smart kids. We proudly serve more than 6 million parents and kids with our award-winning banking app for families. With Greenlight, parents can automate allowance, manage chores, set flexible spend controls, and invest for their family's future. Kids and teens learn to earn, save, spend wisely, and invest.
At Greenlight, we believe every child should have the opportunity to become financially healthy and happy. It's no small task, and that's why we leap out of bed every morning to come to work. Because creating a better, brighter future for the next generation depends on it.
We are looking to hire a
Senior Application Security Engineer
to lead us in designing and
building security into software application services, in an exciting and agile cloud-native, mobile-
first, Kubernetes-based microservice environment. Your work will ensure that Greenlight's
products remain safe against advanced threats, honor the privacy rights of our users, and
satisfy several fintech compliance regimes. Cyber threats have proven to be highly capable of
compromising "best practice" security, therefore, we will rely on you to blaze a cutting edge trail
so we can stay ahead of the curve
What you will be doing:
Designing and building the security aspects of Greenlight's products, services, and SDLC.
Assessing and providing guidance on efficiently driving down security risk.
Threat modeling and vulnerability remediation.
Designing, building, and owning various security controls including user registration, user login, password management, account takeover protection, application layer threat detection and prevention, and more.
Assisting with and advising on other aspects of the Information Security Program, including data privacy protections, penetration testing, producing evidence for audits, security awareness training, and enterprise risk management.
What you should bring:
5+ years of relevant experience.
Expert understanding of mobile, web, cloud, container, and crypto technologies.
Deep knowledge of the latest, advanced cyber threats and mitigations.
An appetite for high growth, cloud native, agile, low management environments.
The ability to learn new tech stacks deeply and quickly, especially Docker, Kubernetes, AWS, Kotlin, Node.js, Android, iOS, Swift, and gRPC.
Strong opinions, and defensible independent, critical thinking.
The willingness to roll up your sleeves and build solutions and tools if warranted.
A compass for navigating security risk.
A thirst for continuously educating yourself and your peers.
A humble and collaborative attitude
Who we are:
It takes a special team to aim for a never-been-done-before mission like ours. We're looking for people who love working together because they know it makes us stronger, people who look to others and ask, "How can I help?" and then "How can we make this even better?" If you're ready to roll up your sleeves and help parents raise a financially smart generation, apply to join our team.
Greenlight is an equal opportunity employer and will not discriminate against any employee or applicant based on age, race, color, national origin, gender, gender identity or expression, sexual orientation, religion, physical or mental disability, medical condition (including pregnancy, childbirth, or a medical condition related to pregnancy or childbirth), genetic information, marital status, veteran status, or any other characteristic protected by federal, state or local law.